Limekiln State Park
Including the Limekiln, Limekiln Falls, and Hare Creek Trails
---
Length 2.1 mi · Climbing 480 ft
Background

---
As you drive south, the Big Sur coast gets progressivly more arid. Just south of Lucia, with its cluster of cliff-hugging cottages, you come to a scenic, chaparral-covered stretch of coast that's noticably drier than the coast to the north. Here, in a rocky, sun-blasted canyon, is the entrance to tiny Limekiln State Park.
Just a few yards inland from the parking lot, the sunny north-south canyon curves to the right to run east-west and the landscape makes a sudden and dramatic change. In the shade of the steep north face is a surprisingly lush redwood forest, where a continuous carpet of ferns and sorrel grows around a lively year-round creek. The redwoods were logged a hundred years ago for the area's lime-making operations and, typically for a heavily-logged forest, many of the park's redwoods are now stump-sprouted clumps. Nonetheless it's an attractive area, with the garden-like look characteristic of Big Sur's redwoods. Walk just a few more yards and the canyon divides, then divides again. The area where the three canyons come together has a canyon floor that's unusually wide for Big Sur.
Hike description

---
Here's the trailhead location in Google Maps and Google Street View.
Each of the parks' three canyons has a short trail: the Limekiln, Limekiln Falls, and Hare Creek Trail. The most attractive redwoods are between the trailhead and the Limekiln Falls trail junction. This is the area where the three canyons come together, forming an unusually wide canyon floor with an expansive redwood landscape.
The Limekiln trail climbs a gentle grade through a canyon that gets narrower and narrower, ending at a group of four huge rusting towers. The Falls Trail crosses a stream several times, requiring hikers to wade through or precariously step across on stones and branches laid across the stream, and ends at a rock face with rivulets of water streaming down its side. The Hare Creek Trail climbs gently through the redwoods alongside the park's largest creek before abruptly ending.
The park has a good-sized campground with some sites in the redwoods and a few, in the shadow of a tall Highway One bridge, that overlook the ocean. The park also has a small beach.
Other information

---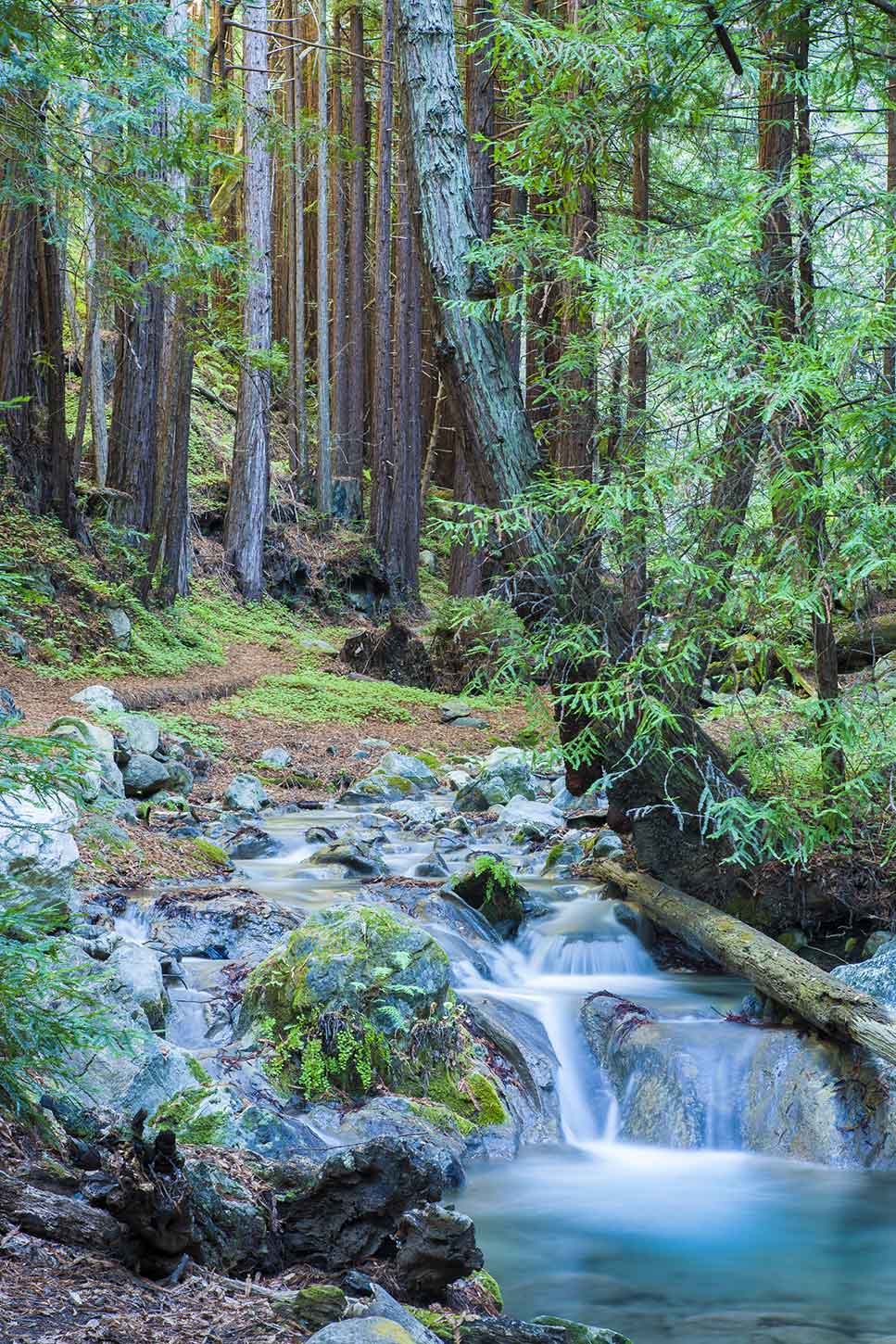 ---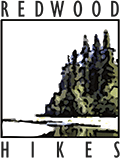 © 2007 David Baselt