Henry Cowell's campground isn't actually in the redwoods, but in a hilltop oak grove about a mile away, probably because there isn't enough flat land in the redwoods to build a campground this big. The campground is across the street from suburban Scotts Valley, just three miles north of Santa Cruz.
The campground gets a constant hum of white noise from traffic on Graham Hill Road and Highway 17. The noise is about as much as you get in a typical suburban backyard in the Bay Area, but it's noticably louder in the sites closer to Graham Hill Road. The Roaring Camp trains can also be heard, but at least they don't run at night.
Most sites are shaded but don't offer a lot of privacy; the oak groves are very open and there aren't any shrubs between the sites. There is, however, poison oak in the vegetation surrounding the sites.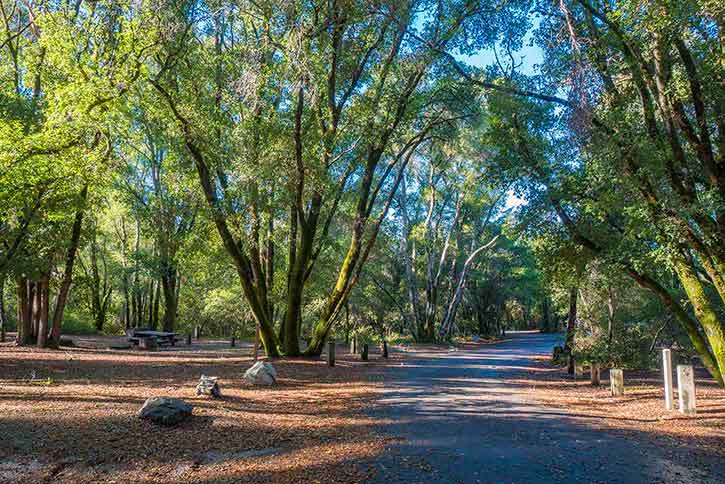 Each site has a picnic table with a built-in food storage box, and a fire pit. Pay showers are available.
Site 78 is one of the more remarkable sites; it's at the edge of a bluff with a view over the Sand Hill scrublands. It's not a really spectacular view or anything, but the openness gives the site a much different feel than the wooded sites. There's no tree cover so the site is exposed to the sun. The site is huge, extending way back from the road. Site 74 is similar except it's really tiny; even one tent might not fit if it's big.
A few sites, like site 69, are so big that they look like they could be a 20-person group camp, except of course they just have one picnic table.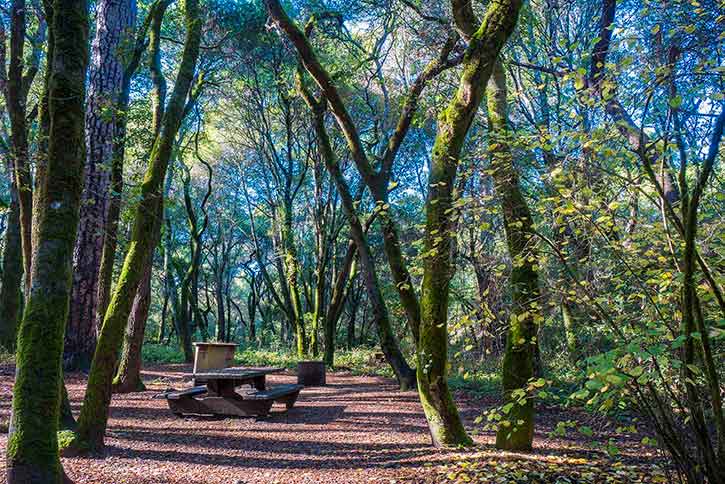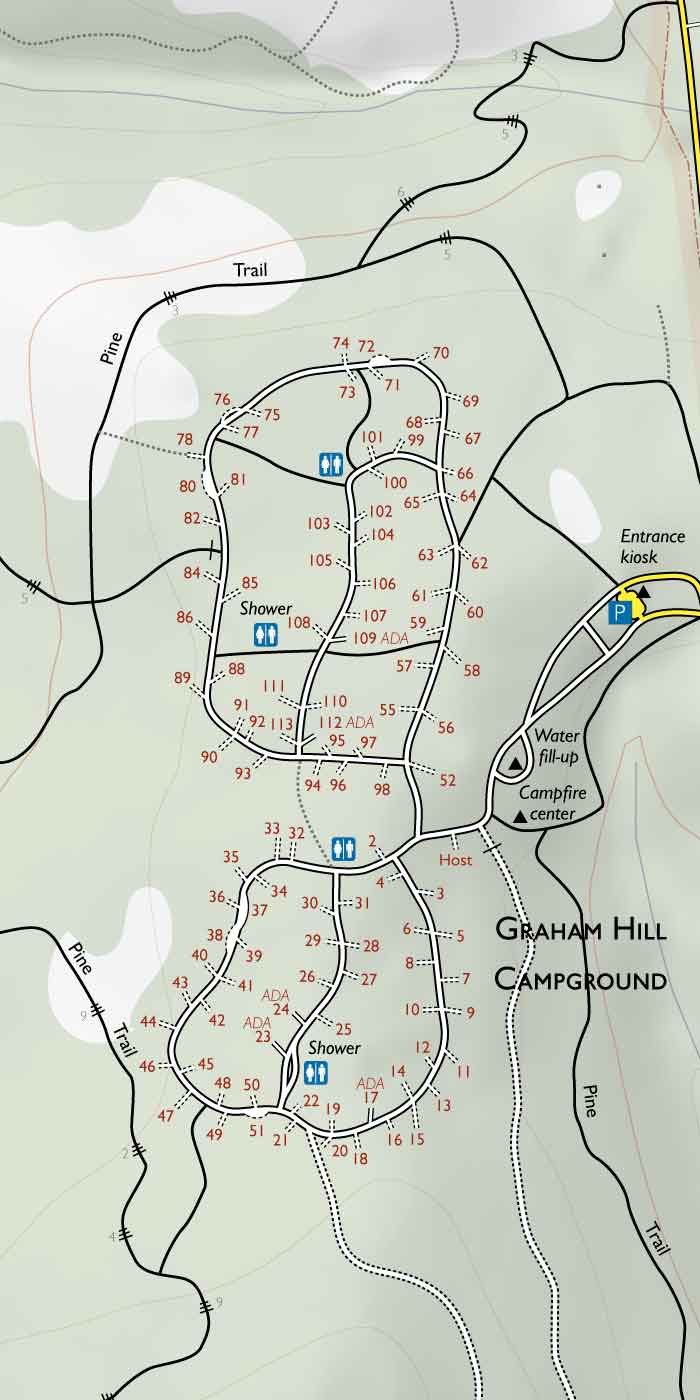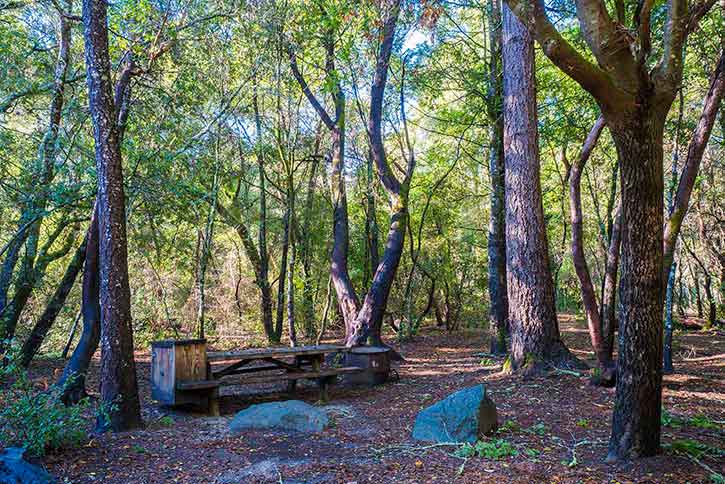 Things to do

---
Several trails start at the campground. Many of the trails around the campground (east of Pipeline Road) are liberally strewn with horse manure, because of the horse stables just south of the park. The trails down in the San Lorenzo River Valley don't seem to have this problem and are also much more scenic, but they're a bit of a hike from the campground.
Links

---