The East Bay Municipal Utility District has made some of its extensive land holdings available for hiking. The EBMUD doesn't have a lot of trails, but the longer ones — especially Briones Reservoir, Rocky Ridge, and Ramage Peak — are among the best in the East Bay for distraction-free long-distance hiking. In general the EBMUD trails have fewer visitors, fewer road and trail crossings, and a more remote feel than the East Bay Regional parks.
A permit is required to use these trails, and the trails are patrolled to ensure that all visitors have permits. The $10 per year permits can be bought online and printed out on your printer.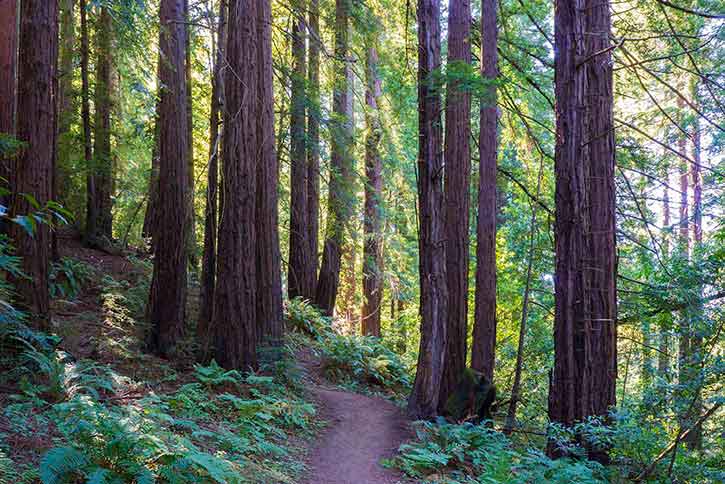 Hikes

---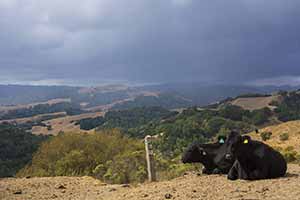 ★★
Ramage Peak Trail
One way: Length 10.7 mi · Climbing 3210 ft
The most remote and challenging trail in the Oakland Hills meanders for miles through attractive woods and grasslands with no sign of suburban development.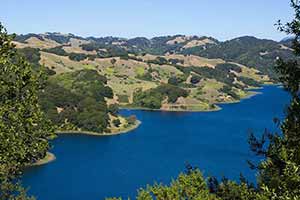 ★★
Briones Reservoir
Length 13.3 mi · Climbing 1430 ft
A long loop around Briones Reservoir and the best of the EBMUD trails. Most of the hike is on exposed dirt roads, but the last three and a half miles are on wooded singletrack.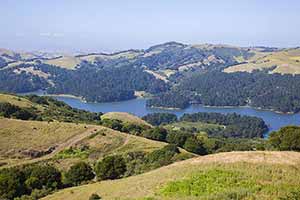 ★★
Tilden Regional Park and San Pablo Reservoir
Length 11.1 mi · Climbing 1500 ft
Unlike most EBMUD hikes, this one isn't remote at all. It starts in Berkeley's busy Tilden Regional Park, climbs over Wildcat Peak, and descends to the popular San Pablo Reservoir before returning over the hill to Berkeley. It's a fun and enjoyable hike.