Seen from below, Mission Peak with its distinctive pyramid-shaped cap looks treeless and barren — not an especially inviting place to go hiking. But there's a reason why it's one of the most popular places to go hiking in the Bay Area. The sunny, invigorating hike to the peak is relatively short, yet offers a great workout and superb views over the South Bay. Hidden in little glens off the main trail are surprising little pockets of woodland that offer refreshing breaks from the roasting sunshine, and even little creeks that somehow flow even in summer.
Avoid this park if the forecast high is above 85 degrees. Even though Fremont is one of the cooler cities in the area, on summer afternoons the west-facing slope of Mission Peak catches the sun and turns into a furnace, becoming much hotter than the city itself.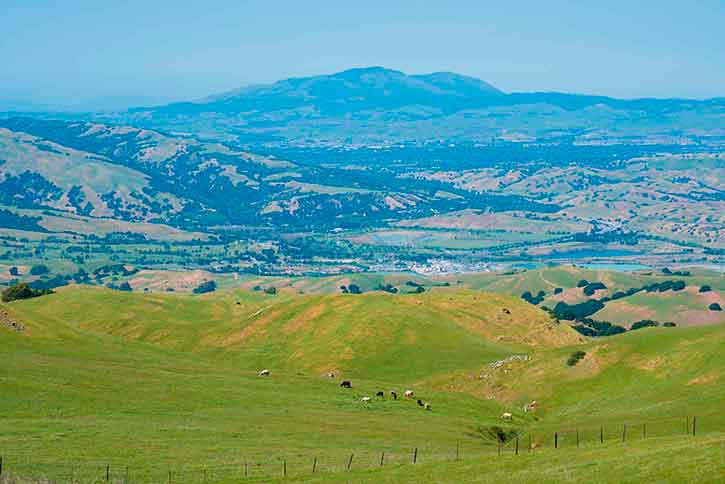 Hikes

---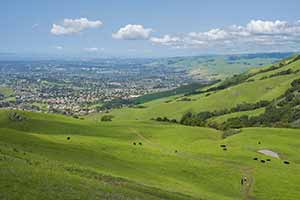 ★★★
Horse Heaven
From Stanford Avenue
Length 7.5 mi · Climbing 2680 ft
The most scenic route to the peak, much more difficult than the normal Hidden Valley route but also much more rewarding. You may have to park up to a mile from the trailhead.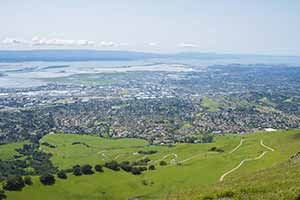 ★★
Mission Peak and Hidden Valley
From Stanford Avenue
Length 6.1 mi · Climbing 2115 ft
The most popular route to the peak and one of the most popular trails in the entire Bay Area. Parking is difficult, but the views are superb.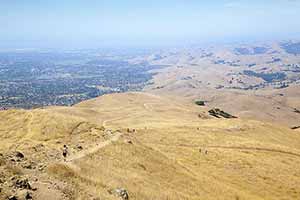 ★
Peak Trail
From Ohlone College
Length 7.1 mi · Climbing 2170 ft
An alternate route that the park would like everyone to take. The college has plenty of parking, but unfortunately the route isn't as scenic, and except on Sundays, you have to pay $4.