★★★
Pleasanton Ridge Regional Park
---
and Augustin Bernal Park
Pleasanton Ridge Regional Park is on a prominent, scenic wooded hillside above the town of Pleasanton. The most popular part of the park is located on the southern end of Pleasanton Ridge.
A much larger and more scenic unit to the north (separated from the southern unit by Pleasanton's Augustin Bernal Park) features the ridge and a quiet, isolated valley beyond. This area requires more hiking to get to so it gets fewer visitors. The new Castleridge entrance has made it a little easier to get to this part of the park; another entrance near the north end is expected to open in about 5 years and promises to be the most scenic of all.
A large swath of Sunol Ridge, the next ridge to the west, is supposed to be added to the park eventually.
Hikes

---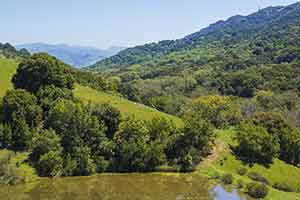 ★★★
Turtle Pond
Length 9.7 mi · Climbing 1170 ft
A long hike in the park's quiet northern section that climbs to a prominent ridgetop with great views of the Tri-Valley area, then continues into the park's isolated backcountry.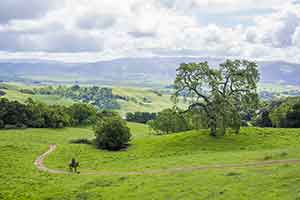 ★
The Ridgeline and Thermalito Trails
Length 7.8 mi · Climbing 1680 ft
Loops around the ridgetop in the park's popular southern section.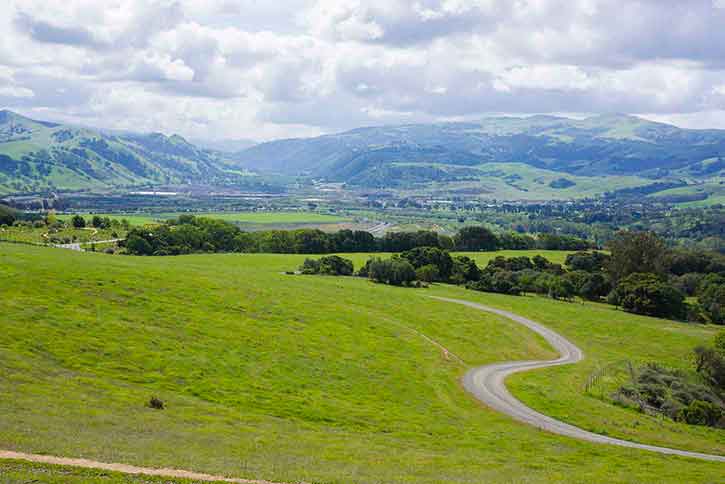 ---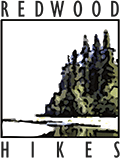 © 2012, 2018, 2022 David Baselt