The Avenue of the Giants is Humboldt Redwoods' most famous attraction. Built between 1909 and 1923 as part of the Redwood Highway, it both enabled the logging of the North Coast and inspired the creation of the North Coast's redwood parks.
The Avenue follows the South Fork of the Eel River for 32 miles and takes about 50 minutes to drive. It doesn't run through redwoods for its entire length; the landscape is a patchwork of small old-growth groves interspersed with hardwood forests, open fields, and sleepy logging towns.
The patchwork appearance came about because the land was originally owned by many different individuals and logging companies. The old-growth groves had to be acquired in small parcels as money was raised from private donors, a process that began in the 1920s and took about 40 years, during which time the groves were being logged at an increasing rate. Fortunately, some logging companies helped out by delaying logging of highly-visible groves.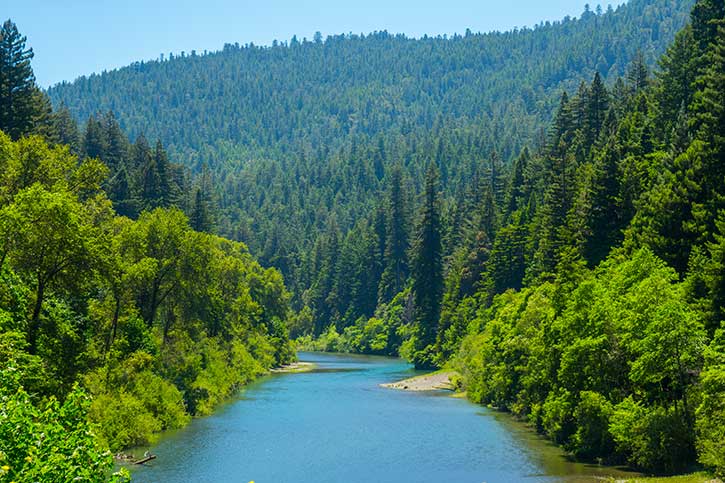 The stands of redwoods get larger and more scenic as you go from south to north along the Avenue. Because the summertime fog creeps in from the north, the groves on the north end of the Avenue tend to be lusher and more attractive than the groves to the south. The trees also seem to be larger in the north, although the difference is subtle.
The Avenue has lots of pullouts where you can stop and walk around in the redwoods. Most of the trails are short, perhaps a half-mile or so, and don't wander very far from the Avenue.
Although all the groves are pretty spectacular, the best groves on the Avenue include the Founders' Grove, at the confluence of Bull Creek and the Eel River, and the strikingly plush Grieg-French-Bell and Drury-Chaney groves, at the north end of the Avenue.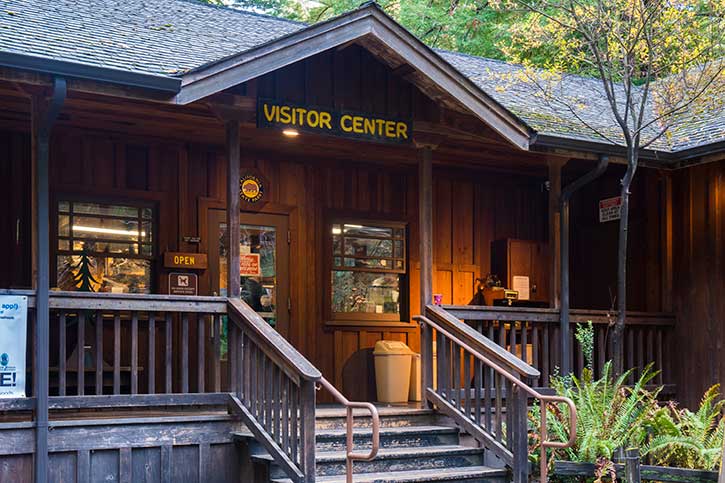 In the 1950s, there were plans to widen and straighten the Avenue into a 4-lane highway, but the highway was instead built parallel to, and a few hundred yards away from, the Avenue. Although traffic noise from the highway permeates the groves, the Avenue itself is much less busy than it used to be.
The towns on the Avenue were mostly destroyed by floods in 1955 and 1964. With the newly-built freeway bypassing the towns, they were never fully rebuilt, and today the area still feels like a backwater, with only a few small stores, inns, and restaurants.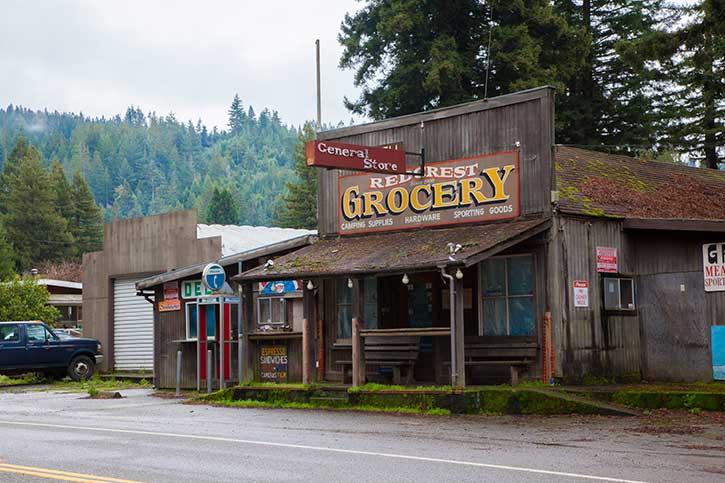 The Avenue doesn't have a shoulder, so it isn't well-suited to bicycling, especially since the locals drive at really high speeds.