Point Reyes is a rural backwater of endless deserted beaches, lushly wooded hills, dairy farms, and scenic small towns. The park gets a staggering 2.5 million visitors per year, but much of it still feels pretty empty.
Although there's no one "must-see" attraction, scenic highlights include the Point Reyes Lighthouse, Alamere Falls, the Giacomini Wetlands on Tomales Bay, and, of course, the beaches. The bucolic stretch of Highway One that runs past the park is also one of the Bay Area's best drives.
Most of the park's trails are in the hilly, densely-wooded southern half of the park; the lush woods here are by far the most scenic in Marin County. In contrast, the rural northern half of the peninsula is dominated by low scrub-covered hills with active dairy farms; although this area has fewer trails, it does have the best beaches.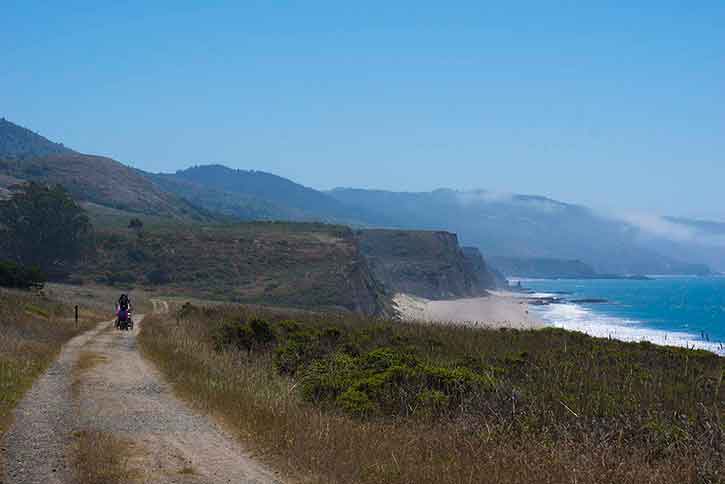 Hikes

---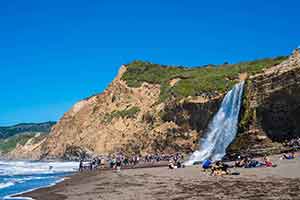 ★★★
Alamere Falls
Length 8.3–15.6 mi · Climbing 1350–2630 ft
A spectacular waterfall that cascades onto a scenic beach. It's one of the Bay Area's most popular hiking destinations, but it's also unusually hazardous.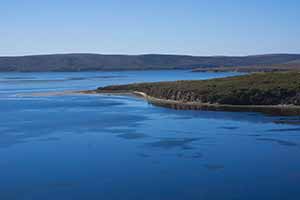 ★
Drakes Head
Length 9.0 mi · Climbing 970 ft
Has the best views of the strikingly calm, baby blue Drakes Estero, the body of water that dominates Point Reyes.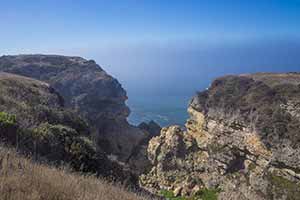 ★
Arch Rock
Length 11.4 mi · Climbing 1360 ft
One of Point Reyes' most popular trails, the Bear Valley Trail, leads to the now-collapsed Arch Rock. The trail isn't actually this scenic, but this hike improves on it by combining it with a very scenic loop on the Coast and Glen Trails.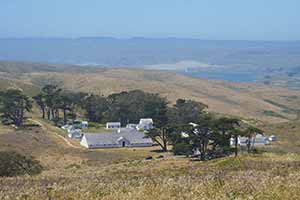 ★
Tomales Point
Length 9.6 mi · Climbing 1250 ft
This trail, a local favorite, runs over rolling elk-dotted hills and flower-strewn fields on the long, narrow northern tip of Point Reyes, ending at a rocky point surrounded by ocean on three sides.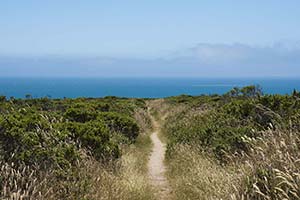 ★
Muddy Hollow Loop
Length 7.3 mi · Climbing 1250 ft
Runs over the low open hills at the border between the wooded and bald portions of Point Reyes. A pleasant, quiet, and easy hike without a lot of distractions.
Backpacking camps

---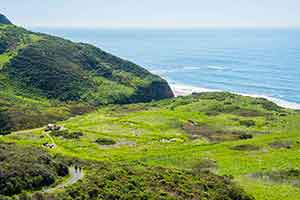 ★★★★
Wildcat Camp
$30/night · Open all year
A really scenic camp that's convenient to Point Reyes' most popular atttraction, Alamere Falls, but it only has 4 regular sites, making it really difficult to book.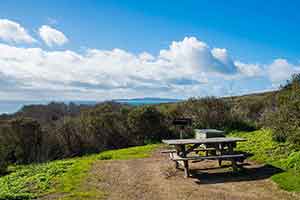 ★★★
Coast Camp
$30/night · Open all year
On the scenic, remote Point Reyes coastline, a nice mile-and-a-half walk along the beach from the easternmost of the two Limantour trailheads.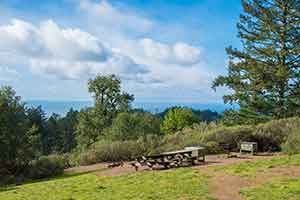 ★★★
Sky Camp
$30/night · Open all year
On a scenic ridgetop covered with patchy woods and open coastal scrub. A 2020 wildfire left the sites a lot more exposed, but on the other hand, every site now has an ocean view.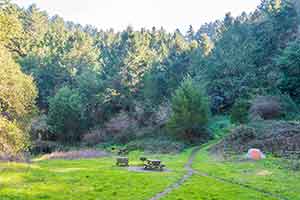 ★★
Glen Camp
$30/night · Open all year
Located in a sheltered meadow surrounded by miles of green conifer-carpeted wilderness, this camp has a remarkably remote, backwoodsy feel.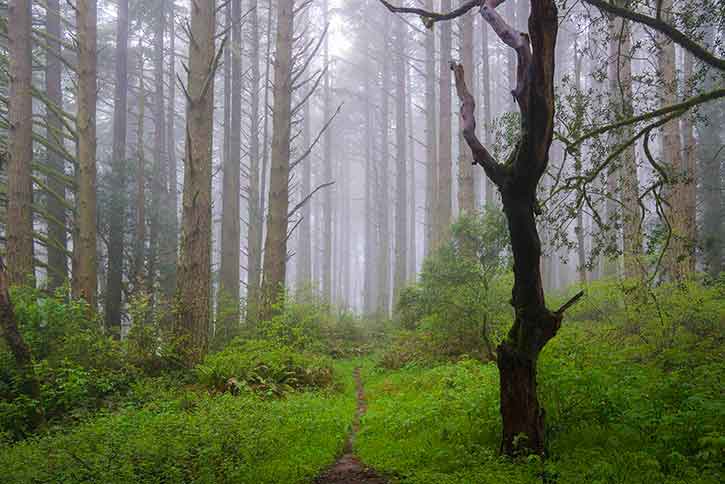 Beaches

---
Limantour Beach is the most popular of the park's many beaches; thanks to its connections to nearby trails, there are some nice walks in this area.
The huge, remote, west-facing Point Reyes Beach is relatively little-visited because it's so foggy and windswept. The east-facing Drakes Beach, by the Kenneth Patrick Visitor Center, is much warmer and more welcoming. The little beaches on Tomales Bay are especially scenic; some of them are only reachable by boat and most are open for boat-in camping.
The tiny town of Bolinas, at the south end of the peninsula on the remarkably scenic Bolinas Bay, is the most attractive in the Point Reyes area and features the small but very popular Bolinas Beach.
Also on the peninsula is Tomales Bay State Park, a small, lushly-wooded park with lovely views of Tomales Bay. The centerpiece of the park is the tiny but extremely popular Heart's Desire Beach.