Set in a sheltered, pleasantly wooded glen next to the popular Rock City area, Live Oak is the closest of Mount Diablo's campgrounds to the park entrance and the furthest from the peak.
Like all of Mount Diablo's campgrounds, Live Oak was built in the 1930s by the CCC; the stone Diablo Stoves and maybe some of the picnic benches date from that period, although they've been restored. The campground has the small, densely-packed feeling typical of 1930s campgrounds, with less privacy than more modern campgrounds.
The campground is well off the main park road, so traffic noise isn't a problem. During the day the campground is filled with the sound of kids playing on the nearby Rock City sandstone formations. There aren't any views.
The camp has a single loop road on a hillside. Sites 3–10 are at the bottom of the hill and are the most densely packed together, especially the sites inside the loop. Sites 14–19, at the top of the hill, are slightly more spread out and much more attractive. Site 2 is set well apart from the other sites, but the Summit Trail passes through it, and during the day people will walk thorugh every few minutes. It's also very breezy. Site 14 is also set apart from the other sites. Site 15 has its own mini rock formation.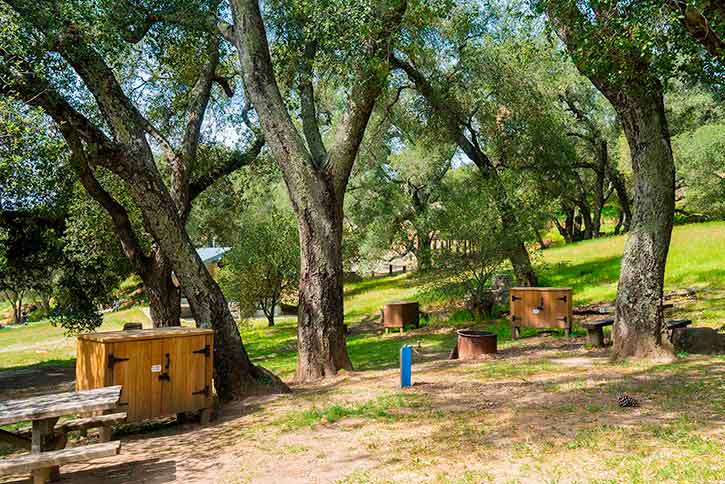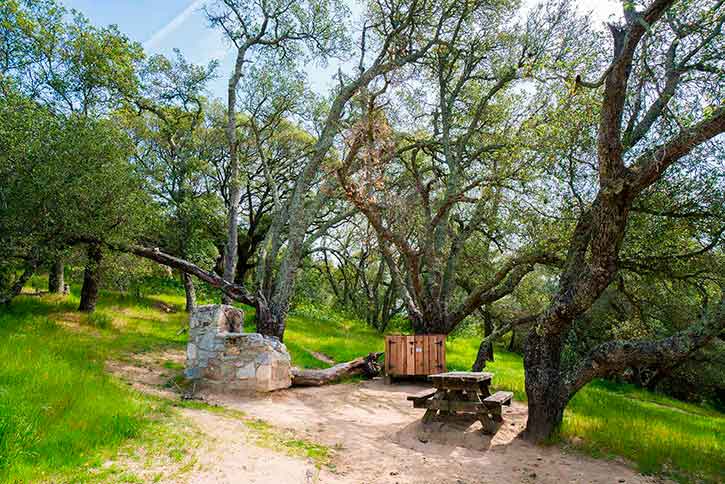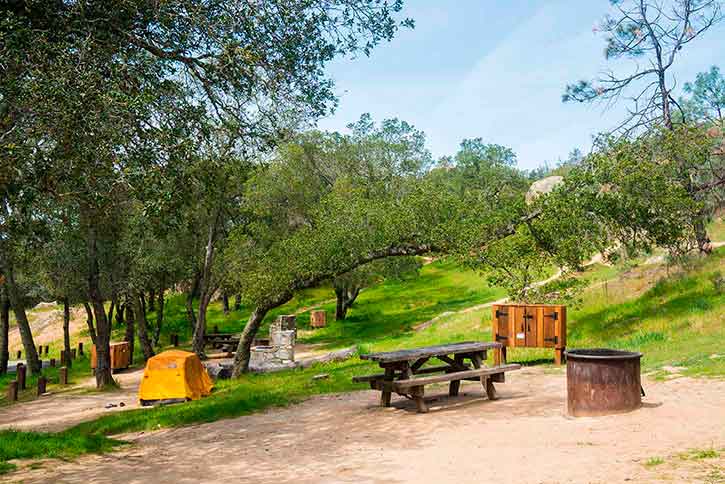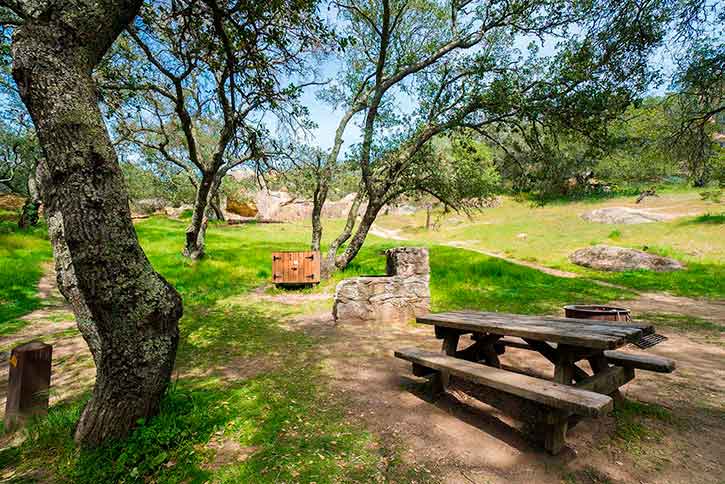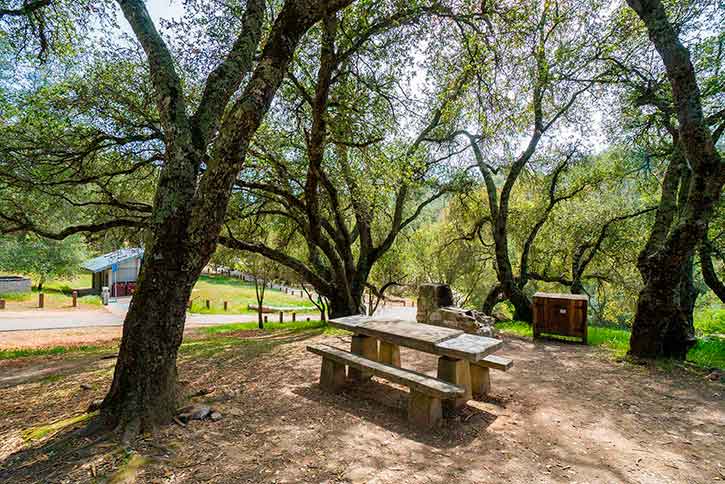 Details

---
Each site has a barbeque and a picnic table; some sites have fire rings, but you're usually not allowed to use them. Water may not be available in the campground during droughts, in which case the showers and flush toilets will be closed and portable toilets set up.
Sites 1 and 2 can accommodate trailers up to 20 feet, but trailers aren't recommended at the other sites because the loop road is too steep.
Sites used to be either first-come, first-serve or assigned at check-in, but you can now choose your site if you make a reservation through Reserve California.
Ranger presentations are held in the campfire center. Short trails lead to various rock formations, most notably Sentinel Rock, a tall rock with some steps that lead to the top. There are a lot of longer-distance hiking opportunities near the campground, but they're all pretty hilly. Mount Diablo's summit is about a 40 minute drive away.
Links

---