Dad O'Roarke's Bench
---
Length 0.6 miles • Climbing 30 feet
More of a brief stroll than a hike, this short trail offers some of the best ocean vistas on Mount Tamalpais. Dad O'Roarke's bench is a stone structure in the shade of a large tree that overlooks the glittering Pacific Ocean, the Marin Headlands, San Francisco, and the San Francisco Bay. In the summertime the view may be hidden by a massive fog bank below you, which can also be pretty impressive.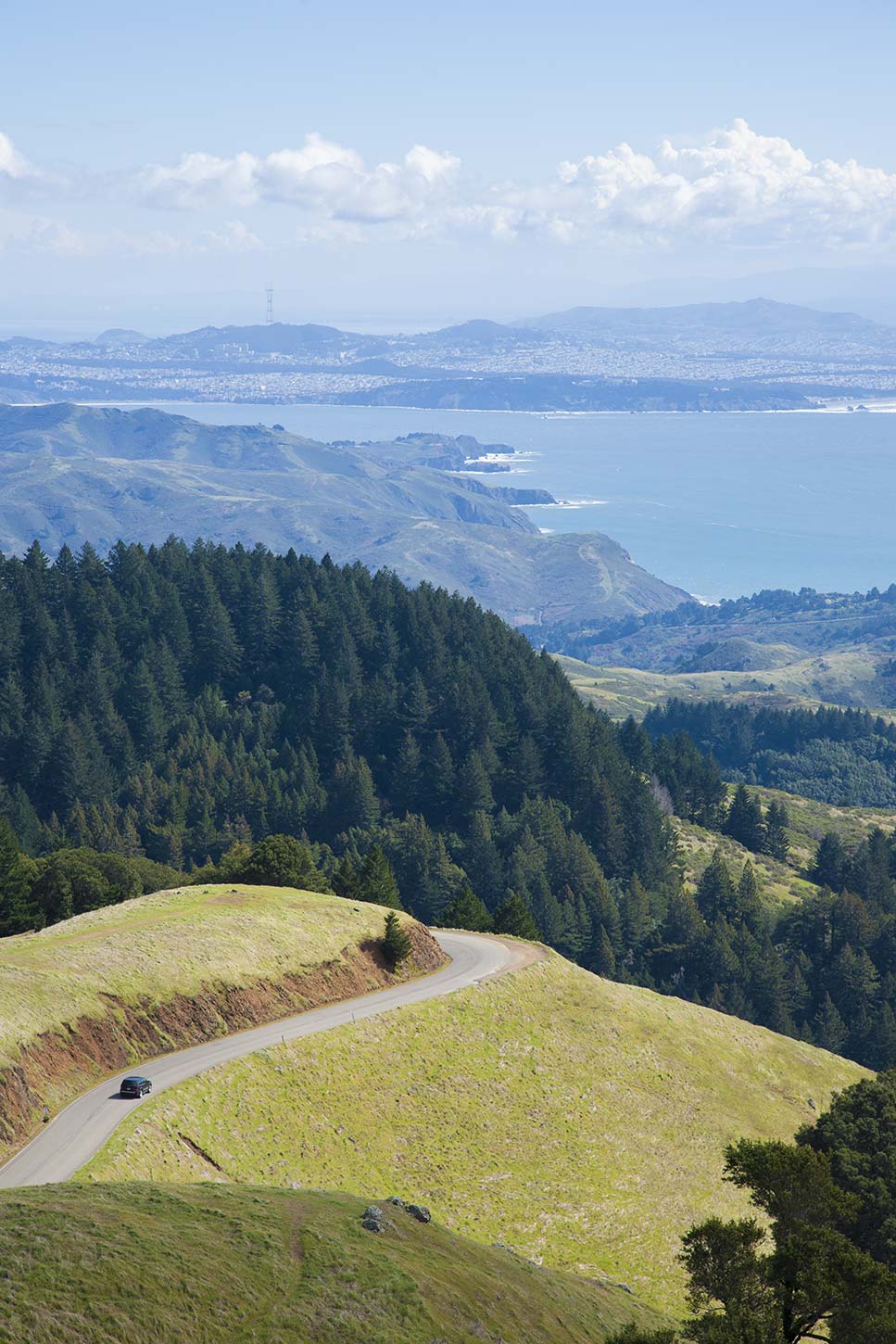 Hike description

---
Here's the trailhead location in Google Maps and Google Street View.
Dad O'Roarke's bench can be reached from the Rock Spring parking lot, but for a more scenic walk drive a half-mile west on Ridgecrest Blvd to the first pullout. An unmarked trail leads past a picnic area and makes its way to a tree-capped little knoll which was formerly a hang glider launching point. Before you get to the knoll, look for a much fainter trail that branches off to the left. Follow this faint trail over a grassy hillside to Dad O'Roarke's bench.
The hillside below the bench is crisscrossed by a network of unofficial trails, many of which lead to picnic spots.
---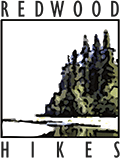 © 2006, 2016 David Baselt