Portola Redwoods is one of the nicer places to camp in the Santa Cruz Mountains. Located in a quiet, shady valley, the campground is set in a redwood grove that's essentially old growth, with just a few stumps scattered around. There aren't any really huge redwoods but it's quite attractive.
The campsites, especially in the southern loop, are somewhat densely packed. However, even though the campground has a pleasant buzz of activity during the day, it seems to attract fewer late-night partiers than some of the more popular parks.
Site 51 is on a rise and is a little more isolated than most other sites. Site 39 is the most secluded, but it's really small and not that attractive; it's also a bit of a hike up a hill. Avoid sites 28 and 30 as they're near a noisy pump house.
There's a visitor center with a small store; the store has soft drinks but no food.
The campground is very similar to Butano's Ben Ries Campground. Butano with its varied environments is maybe a little more interesting, but Portola has (pay) showers.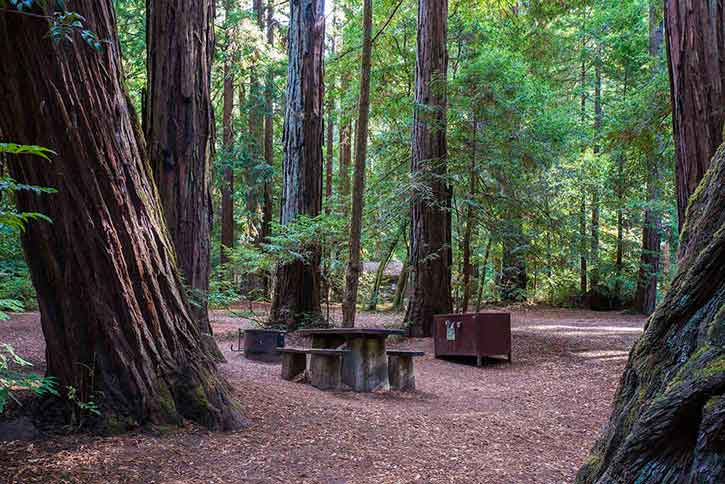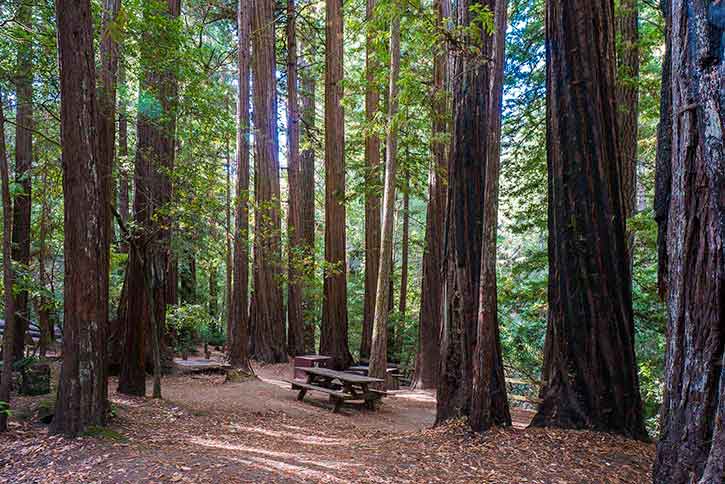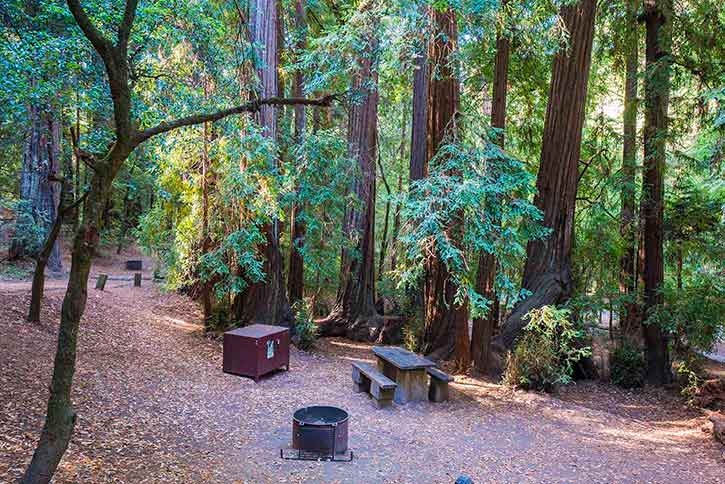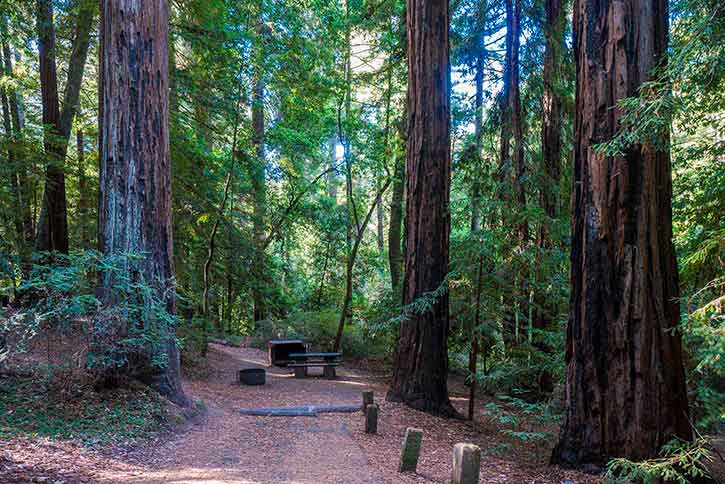 Family walk-in sites

---
There are a few "family walk-in sites" on a ridgetop well away from the main campground. In park language every campsite is either a family site or a group site. Family sites are just regular sites for 8 or fewer campers; group sites are for larger groups and are set apart to avoid disturbing other campers. The "walk-in" part means you have to walk a few yards on an access trail from your car to the campsite, giving the camp a more out-in-nature feel. The ridgetop location with its smaller trees means these sites are brighter but less redwood-intensive than the main campground. There aren't any showers here; you have to walk or drive over to the main campground.
Details

---
Campsites can be reserved up to 60 days in advance. RVs up to 24 feet and trailers up to 21 feet are allowed in sites 4, 7, 8, 9, and 19, but there are no hookups. The fee includes parking for 1 car; you can park a second car for $10 extra.
The campground is normally open from April through October, but in 2021 and 2022, the campground closed in August (August 16th and August 5th) due to a lack of water.
More information

---