Tarwater is a quiet, remote backcountry campground in a bright, attractive second-growth redwood grove. Like the park as a whole, the camp is little used.
The camp is about a 2-mile hike from the Tarwater Trailhead. The easiest way to reach the camp is a 1.5-mile hike from Portola Redwoods, but you can't park overnight in Portola Redwoods to camp in Pescadero Creek since the parks are run by different agencies.
The sites are set back about 5 or 10 yards from the main access trail, and are quite private thanks to the dense huckleberry shrubs surrounding them.
There are 6 usable sites. At one time there were 8, but sites 7 and 8 were obliterated by falling trees. The path to site 2 is not very clear, but the site is right behind the outhouse.
Site 5 is the best, since it's bright and open. The site faces Pescadero Creek although you can't actually see the creek. Unfortunately a large tree was recently cut down within the site (probably for safety reasons), making it less attractive than it used to be. Site 1 is surrounded by some pretty good-sized old-growth redwoods.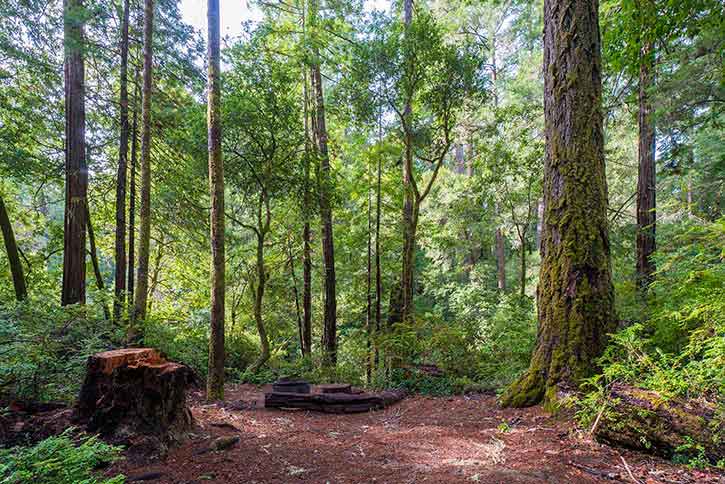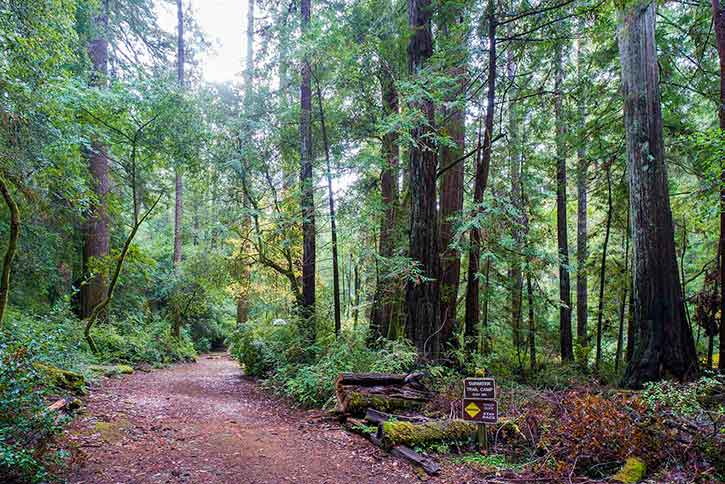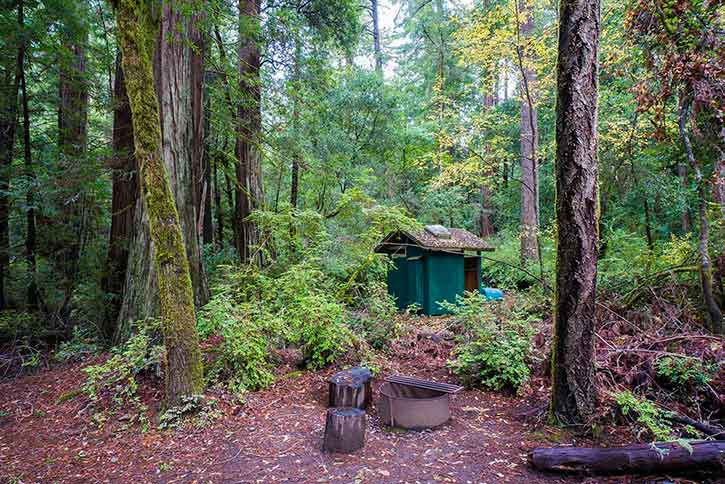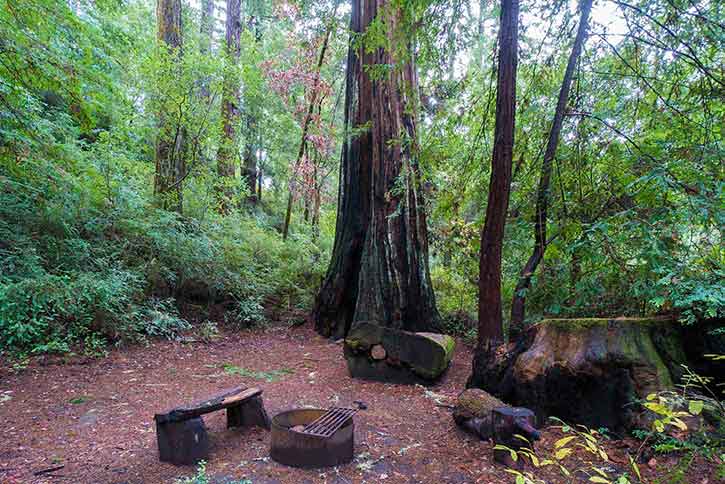 Details

---
The campground is first-come, first-served; get the $10 permit at the entrance to Memorial Park. The permit includes parking for one car; additional cars are $6. The camp is only open in the summer.
Some sites have fire rings, but there's a "no campfires" sign on the outhouse. There aren't any picnic tables, and there's a single food locker for all the sites. There's no water in the camp but water can be filtered from Pescadero Creek, a half-mile away. Like most redwood camps, there are a lot of mosquitoes in the summer.