Big Lagoon is a small county-owned park about a 15 minute drive south of Redwood National Park. The park has a day-use area with some pretty nice views of the lagoon and a campground. The area naturally doesn't have any redwoods, nor does it have any defined trails. It's possible, though, to walk along the sandy spit that separates the lagoon from the ocean, and, in the other direction, down Agate Beach for two miles to Patrick's Point. Agate hunting is a popular pasttime here.
The park is far enough away from Highway 101 that there's little or no traffic noise.
The campground is in a shady, partially-logged spruce grove. Most of the campground is densely packed into a small, open area around the loop road. The campground fills up in the summer and feels quite crowded, since you can pretty much see every site from any other site.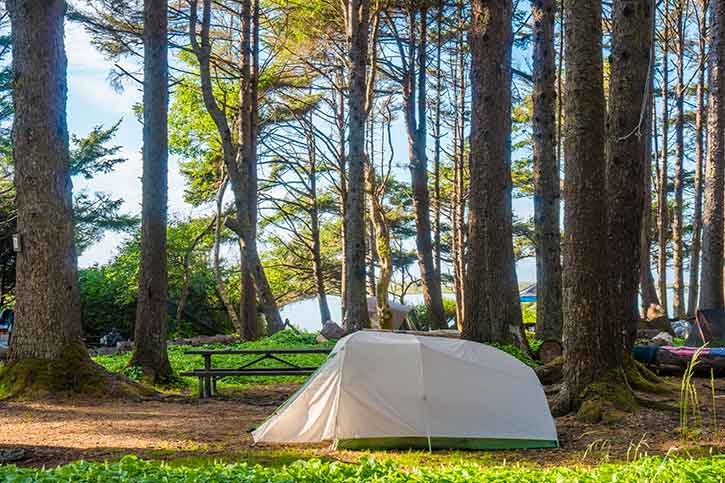 The campground can get quite cold and windy since there isn't anything to block the wind off the ocean.
Best sites

---
By far the best site is site 25, which is at the end of an access road and is right on the lagoon. Site 11 also has a superb view of the lagoon, but it has less privacy since it's on the main loop. There are other sites on the lagoon, but their views are blocked by shrubs.
Of the remaining sites, sites 15, 16, 20, 21, 26, 22, and 23 feel the least crowded.
Campground details

---
The sites are $25/night. The campground is first-come, first-served; there are no reservations.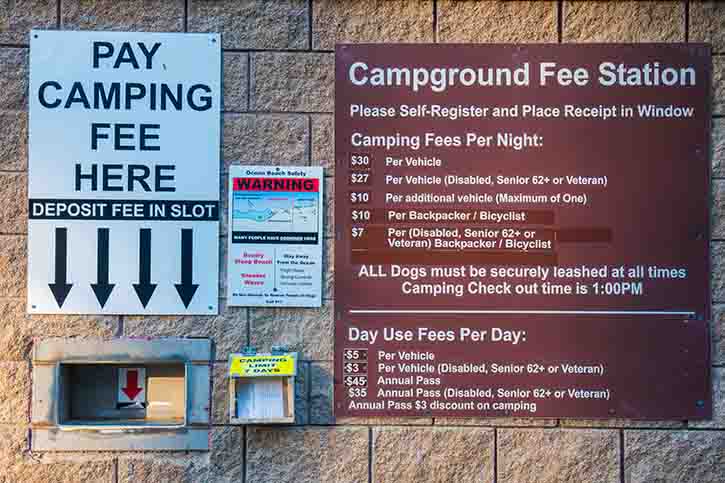 Sites 21 and 26 have RV hookups and are $10/night extra if you use the hookups; the loop road is too narrow and twisty for RVs.
Sites 17 and 18 are hike/bike sites for long-distance hikers or bikers and are $10/night.