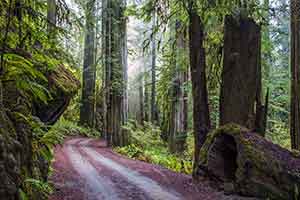 ★★★★★
Howland Hill Road
Jedediah Smith
6 mi one-way
One of the best redwood drives anywhere, this single-lane gravel road runs through an otherworldly landscape of monster trees.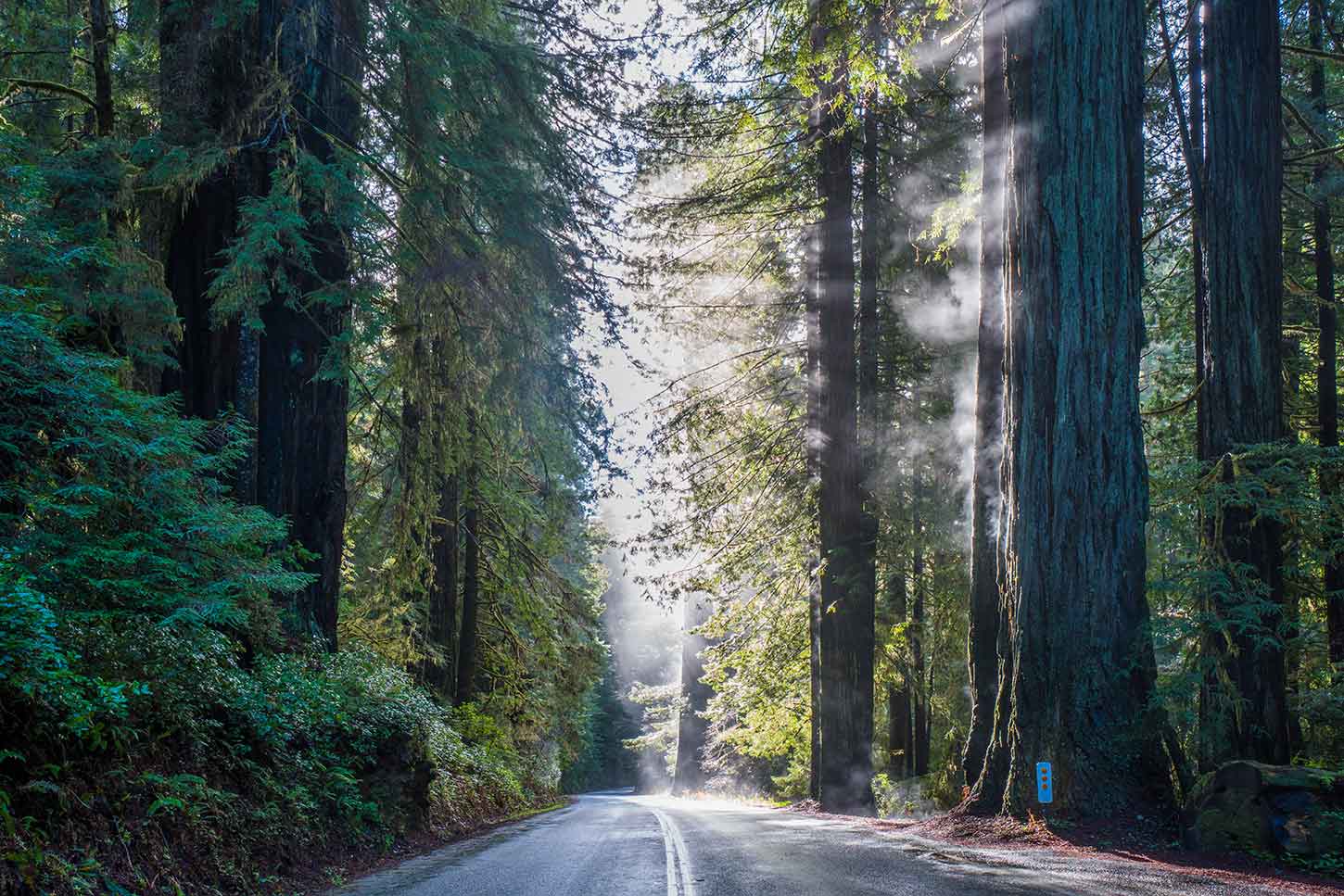 ★★★
Newton B. Drury Scenic Parkway
Prairie Creek
9.2 mi one-way
A paved highway that slices through an otherwise pristine redwood wilderness. Unfortunately the woods are so dense that you can't see much from the road.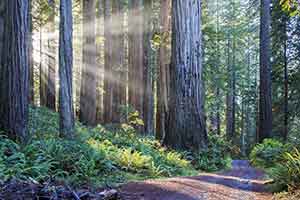 ★★★
Cal Barrel Road
Prairie Creek
3.6 mi round trip
A scenic gravel logging road that climbs through redwood uplands. The closest you can get to the experience of hiking the redwoods without leaving your car. Open to cars in summer only.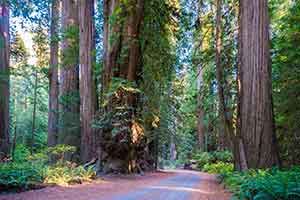 ★★★
Walker Road
3 mi round trip
A short dirt road through a lush and dense lowland redwood grove.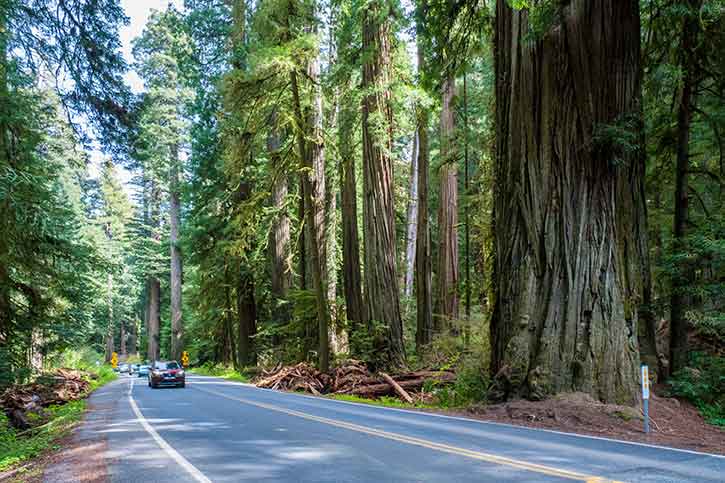 Emergency gear

---
The most common problems I've had when visiting the North Coast are flat tires and blowouts. There's no cell phone service in most areas, tow trucks only tow you to a repair shop and won't patch a tire, and all the shops are closed on Sundays or after 5 pm. So I've had to use each of the following on more than one occasion (listed from most used to least):
Viair 85P tire inflator. Other inflators have failed because they had batteries, which go bad, or press-on chucks, which break.
Spare tire, jack, and lugnut wrench.
Jump-n-Carry JNC660 jump starter. Lithium-ion batteries or supercapacitors are much smaller, but go bad if stored in a hot car. The Jump-n-Carry lasts a lot longer, but still has to be replaced every 5 years or so.
Blackjack KT-340 tire repair kit. I had a cheaper kit and couldn't get the patch into the tire; the Blackjack kit was much easier to use.