★
The Don Cecil Trail
---
Length 10.6 mi · Climbing 3760 ft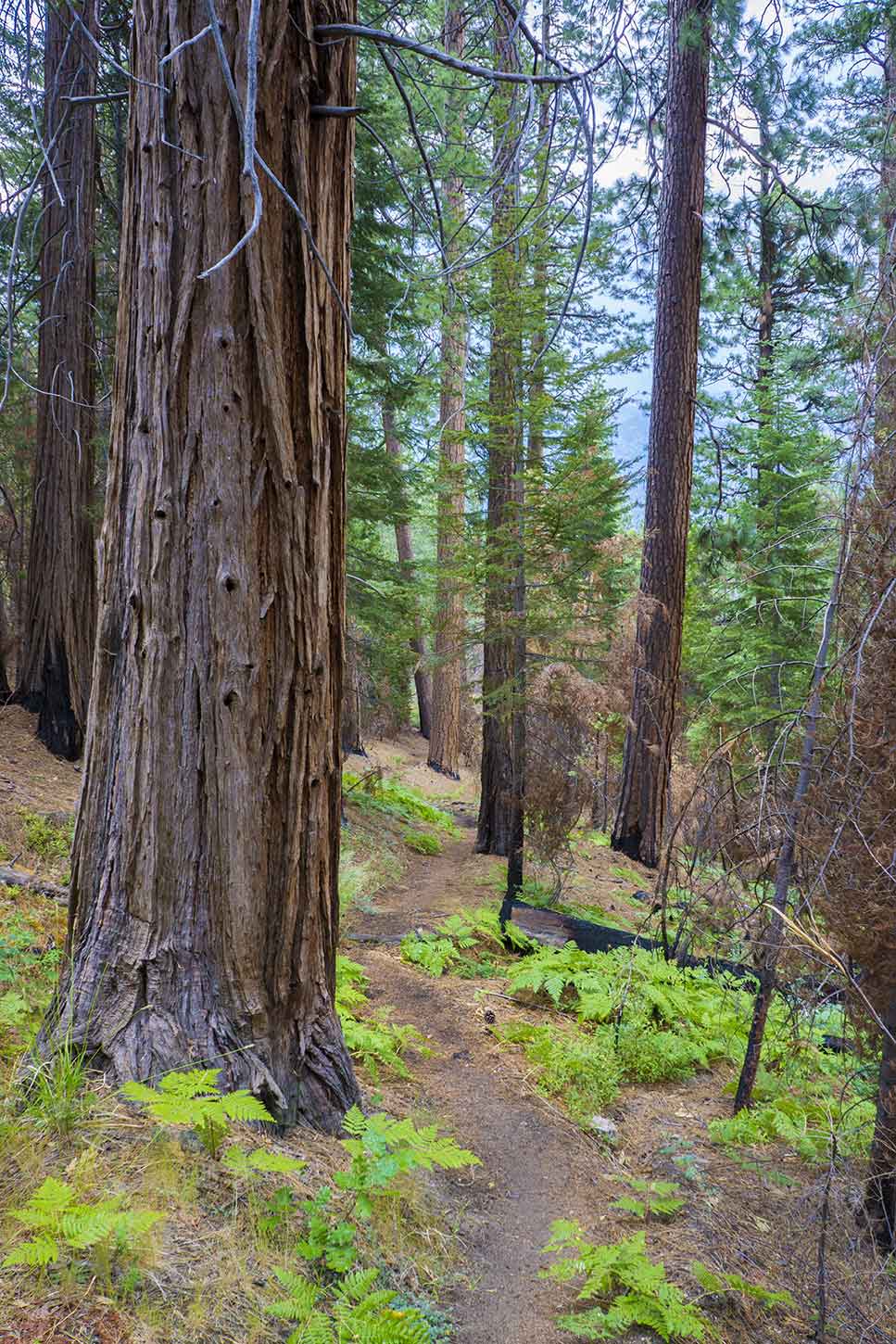 The Don Cecil Trail climbs out of Kings Canyon by way of a side ravine. The trail is pleasant but unexceptional. Its main distinction is that it's perhaps the easiest way to climb out of Kings Canyon. The trail is well-maintained and maintains a constant, easy grade. Although it passes through typical Sierra pine forest the entire way, the forest is so open that it provides minimal shade for much of the climb. The woods do manage to obscure most of the views, although there are a few glimpses of Kings Canyon near the top.
The trailhead is at a crosswalk next to a dirt pullout. The trail immediately begins a climb through pine woods interspersed with some broadleaf trees. After crossing a road, the trail briefly levels out and reaches a bridge over a small cascade.
After this point, the woods take on more of a high-elevation appearance; the broadleaf trees disappear and the woods become more open. Much of this area has been burned and there are many dead trees. Once the burned area ends, there's remarkably little change in the woods for the remainder of the climb.
At about 3 miles the trail enters an attractive and relatively level glen, an unusually lush area with a little creek flowing through it. The trail then continues to climb over increasingly sandy soil.
The trail ends at a dirt road. To your right, another trail, marked with a small "trail" sign, continues the climb to Lookout Point. This trail is initially clear and easy, but near the top it becomes very steep and sandy. The trail ends just short of the top and some fairly challenging and hazardous rock scrambling would be required to reach the top. The main trail appears to lead onto a steeply-sloping rock face with a sheer drop beneath. Alternatively, you can circle around to the left of the summit and get some of the views of the canyon without reaching the top. The summit is decorated with two microwave antennas.
---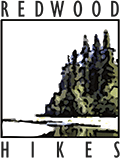 © 2012 David Baselt