★
Little Boulder Creek Grove
---
Length 2.3 mi · Climbing 140 ft
This small grove is part of the Evans Grove Complex, a band of widely-scattered sequoias and small sequoia groves above Kings Canyon. An old logging road, restored to walkable condition, allows a pleasant walk through the grove, but there isn't really that much to see. Only about 20 big sequoias can be seen from the trail, and like many National Forest groves, they're in an area that was clearcut of other trees in the 1980s, leaving the sequoias oddly exposed. Because of the small number of sequoias and the logging, this grove isn't especially scenic.
The area isn't difficult to reach but is little-visited, mainly because the road doesn't really go anywhere else of interest. On a nice summer day I didn't see a single other person in the area all day. The area is completely quiet.
From the Redwood Canyon turnoff, follow the narrow but paved 14S02 all the way out until you see the "Little Boulder Grove Trailhead East" sign. Park at the trailhead.
The trail starts out as a wide path through an ordinary sugar pine forest. There are a few glimpses of the distant rock formations around King's Canyon, but the views are mostly hidden by the trees.
The path narrows to a singletrack trail and switchbacks downhill. As the trail levels out in a logged area three-quarters of a mile from the trailhead, the first sequoias appear. The trail passes a cluster of medium-sized sequoias.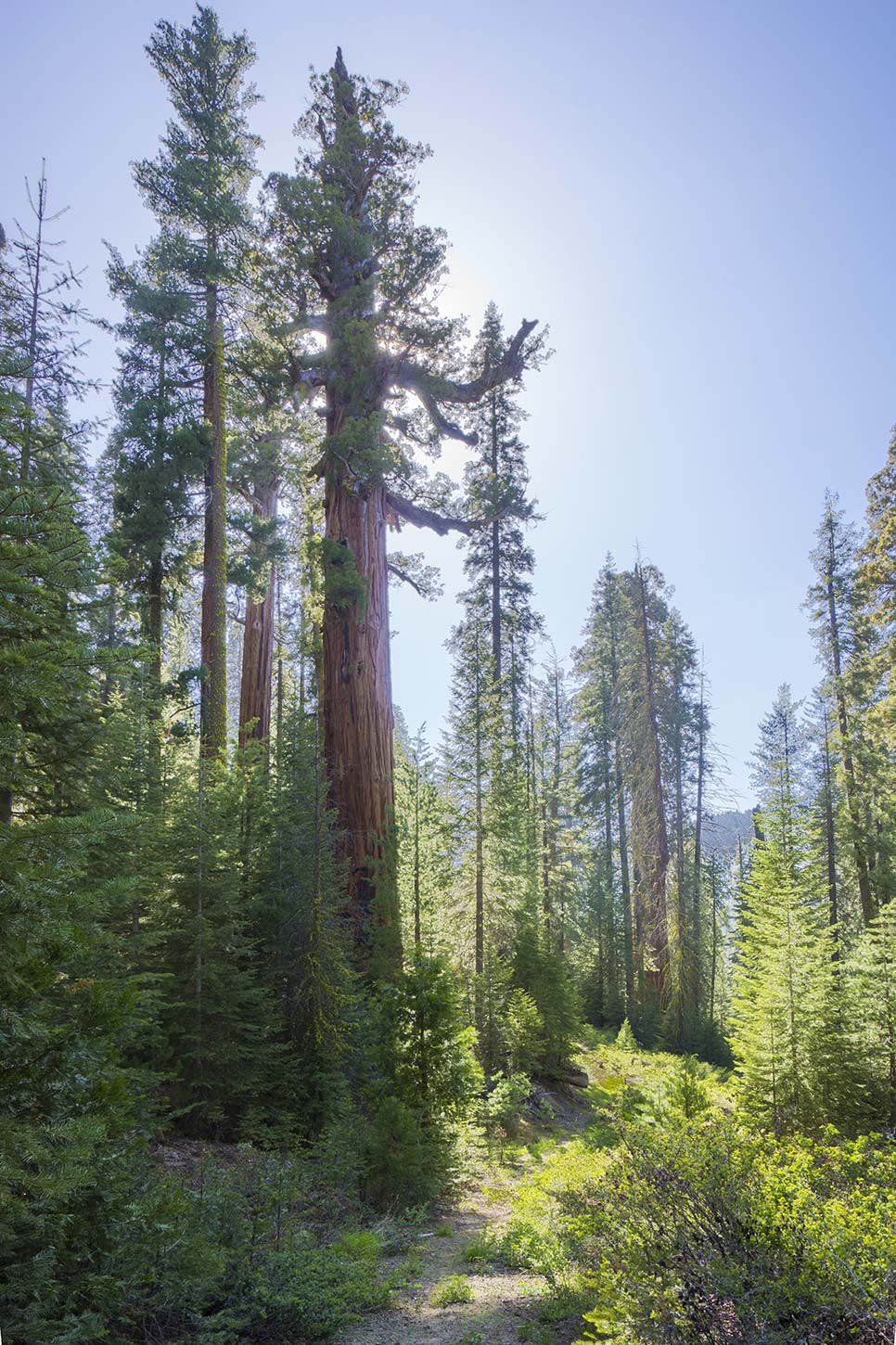 After another quarter-mile, the trail passes through a second cluster of much larger sequoias. The first of these to appear is by far the largest on the trail, and it can't be missed: as the trail approaches it you get a really nice, full-length view of the immense tree.
Just past this tree is a grouping of several other large sequoias. The trail continues but there aren't any more sequoias after this point.
Return the way you came to the paved road.
If you drive a little distance further down the paved road, it turns into a dirt road and then descends into the Boulder Creek Grove. However, only one small sequoia can be seen from the road, and even that one isn't easy to spot.
---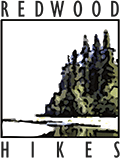 © 2014 David Baselt