★
Lockwood Grove
---
Length 1.2 mi · Climbing 140 ft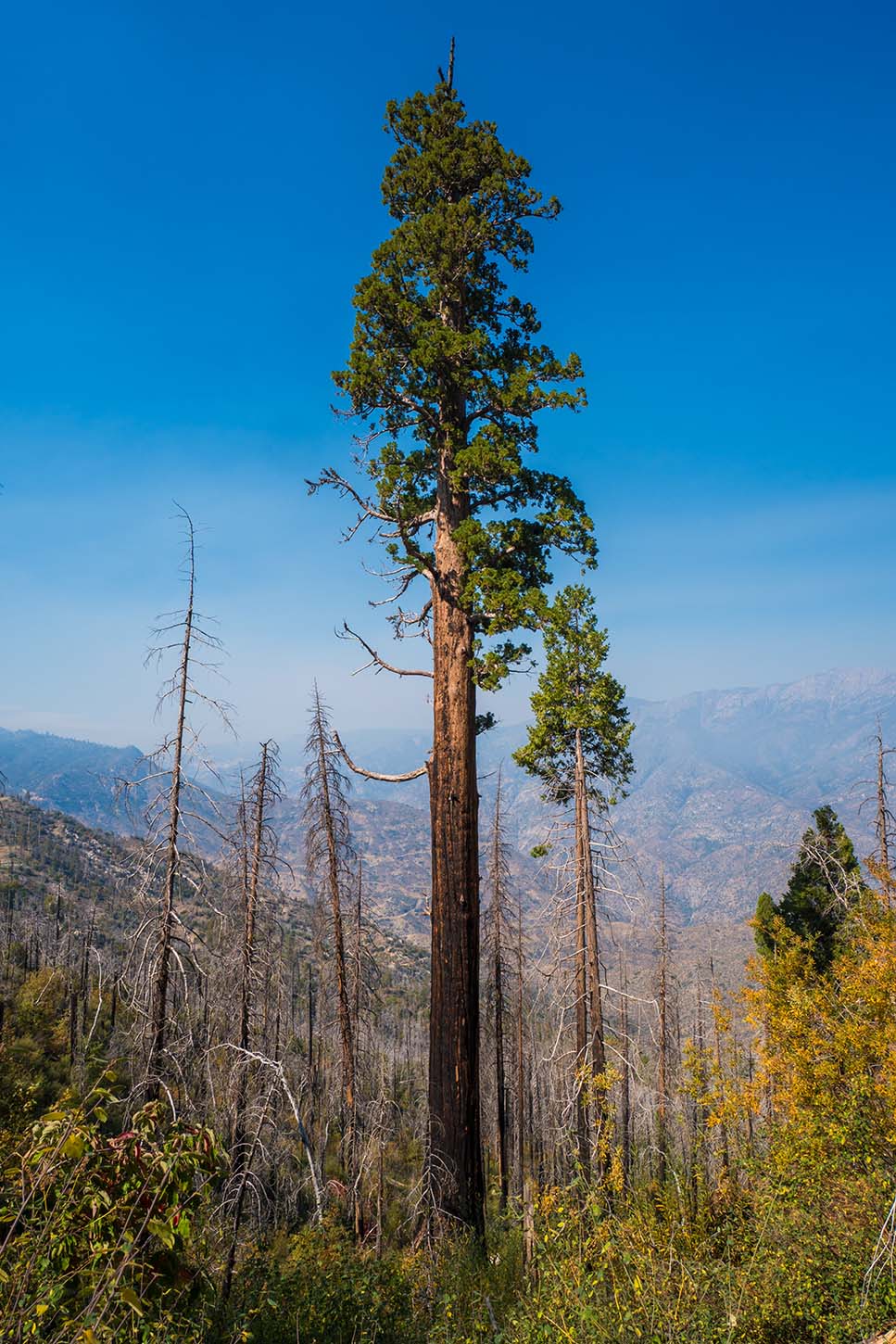 Trail closed

---
This grove burned in the 2015 Rough Fire and is closed by Forest Order 0513-20-28 until August 10, 2023. Check the Current Forest Orders page to see if the order is still in effect.
Background

---
Lockwood Grove is somewhat difficult to reach, requiring a four-mile drive on a rather rough dirt road that's barely drivable with a normal car. For all this trouble, there isn't really much to see in the grove; a cluster of sequoias, most of which is far from the trail, grows around an opening in the woods created by clearcut logging.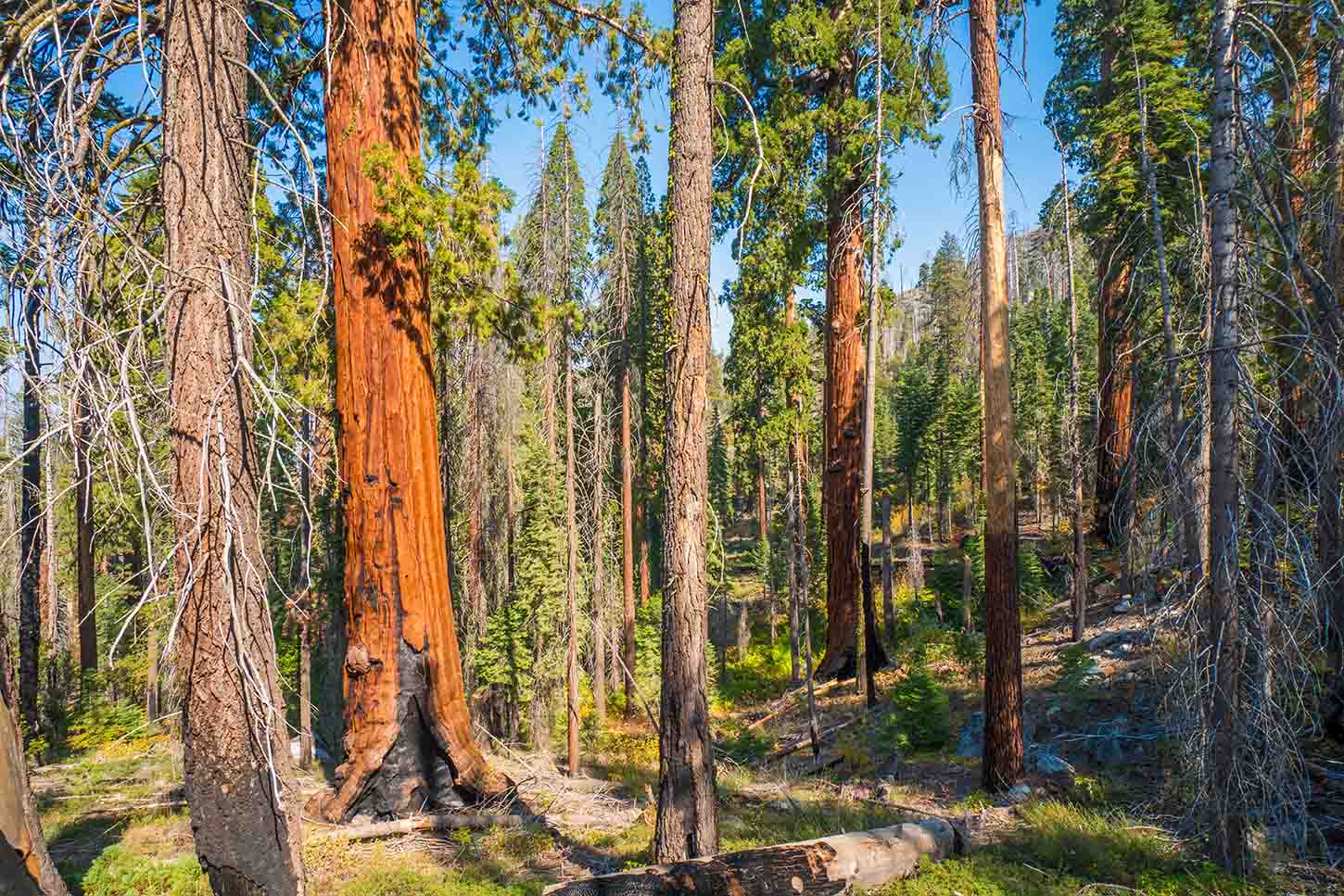 The grove actually continues past that main cluster of trees, but only a few more sequoias are visible, widely scattered along the road, along with some big stumps. It is, however, a very quiet, remote area; not many hikers make it here.
The trail mainly seems to be used by people on motorcycles and four-wheelers, plus a few mountain bikers. Hunters sometimes come here during deer hunting season, which is from late September to late October.
From Tenmile Road, near Hume Lake, look for a narrow but well-used dirt road that heads slightly uphill. The road is bumpy with deep ruts and sometimes rocky or sandy, so it can be slow going, but in the summer it should be OK for normal cars.
After four miles there's a prominent Y intersection. To the left, the road descends slightly and ends in a loop. To the right is the unmarked trail. It looks just like the road you've been driving on, and there aren't any signs, but you're not supposed to drive on it; it's only for off-road vehicles.
The dusty road sets off through a mixture of chaparral and pine trees.
After about half a mile, the trail passes through a small sequoia grove, the only significant sequoia stand visible on this road until it ends at Evans Grove. An open strip of land (which, judging from the stumps, was created by clearcutting) allows you to see into the grove, where there are a few pretty good-sized trees.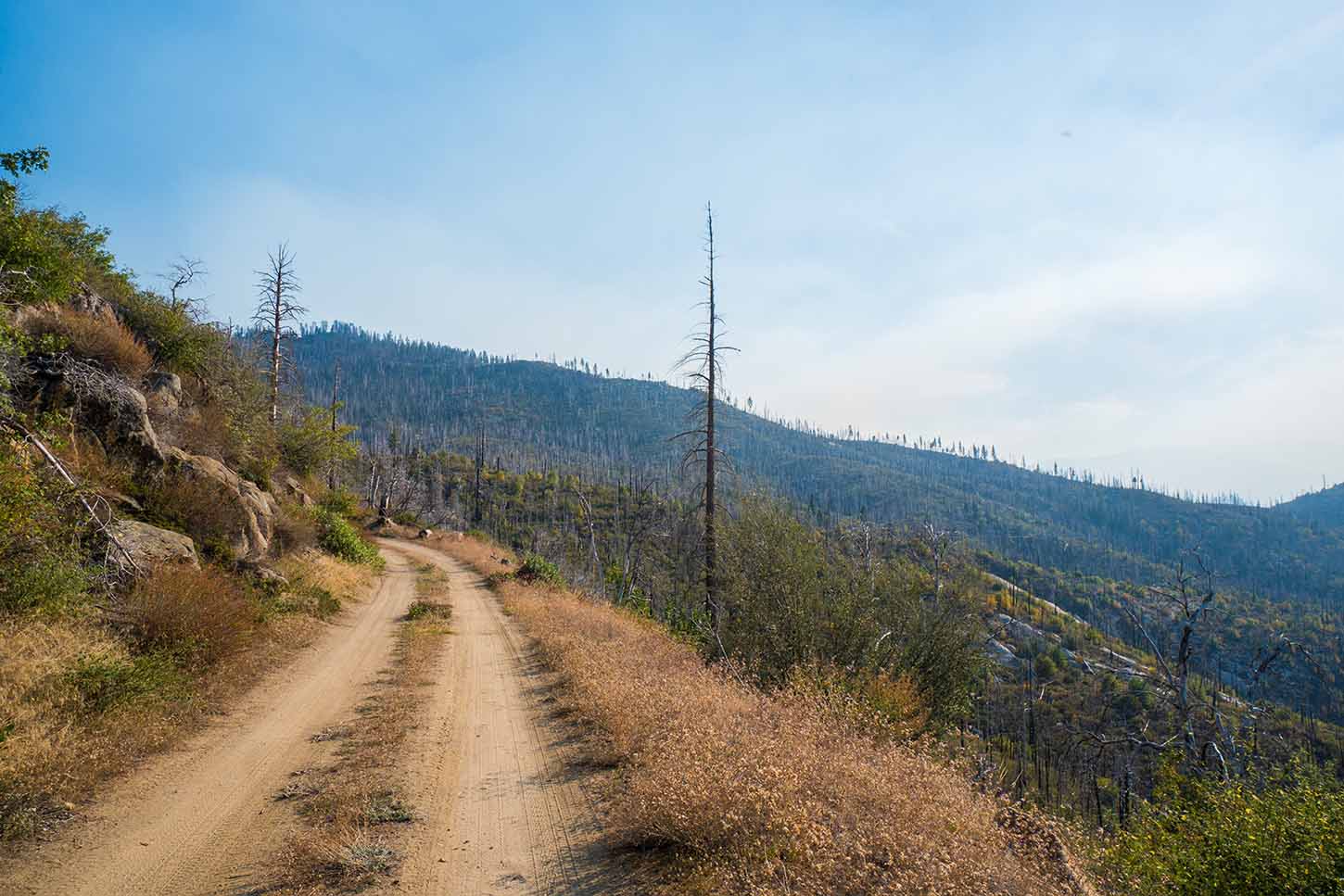 Although the sequoias are densest in this area, they aren't confined to it. If you continue past the grove (this isn't part of the recommended hike), there's still an occasional sequoia or stump along the road. Small yellow signs indicate that the area is a class 2 (or, in one case, 3) redwood grove, although I don't know what that means. Below, Highway 180 can be seen winding its way down into Kings Canyon.
Despite all the trees, there isn't much shade and it can get somewhat warm. As the road curves around to the right, ending up on the east side of a ridge, the vegetation becomes lusher and more pleasant, and there are some views over the dramatically deep, forbidding-looking Kings River drainage. Kings Canyon itself is hidden from view. The road gradually becomes narrower and rougher, eventually becoming impassible for cars, before improving again.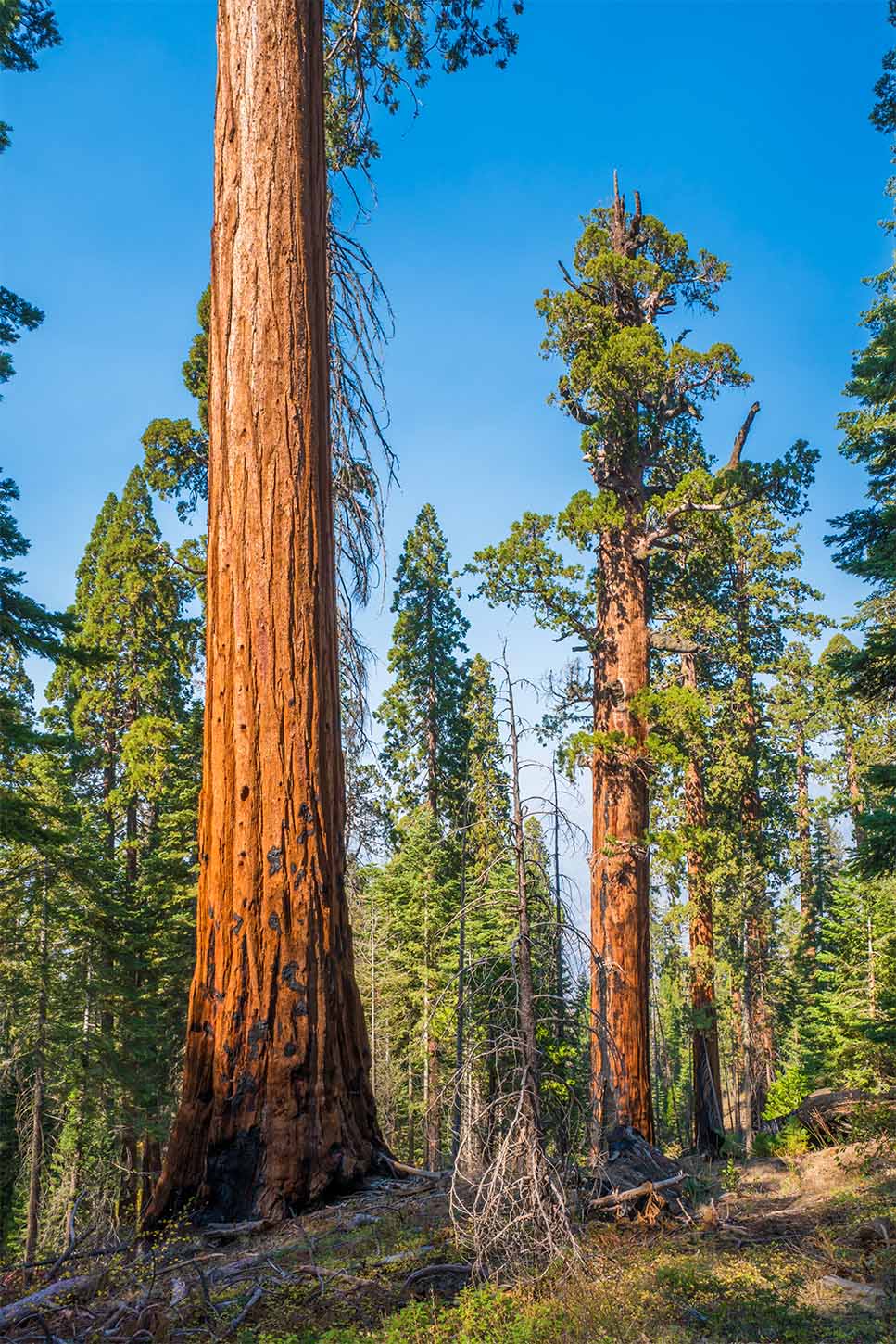 ---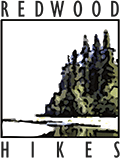 © 2012 David Baselt