★★★
Tokopah Falls
---
Length 4.1 mi · Climbing 530 ft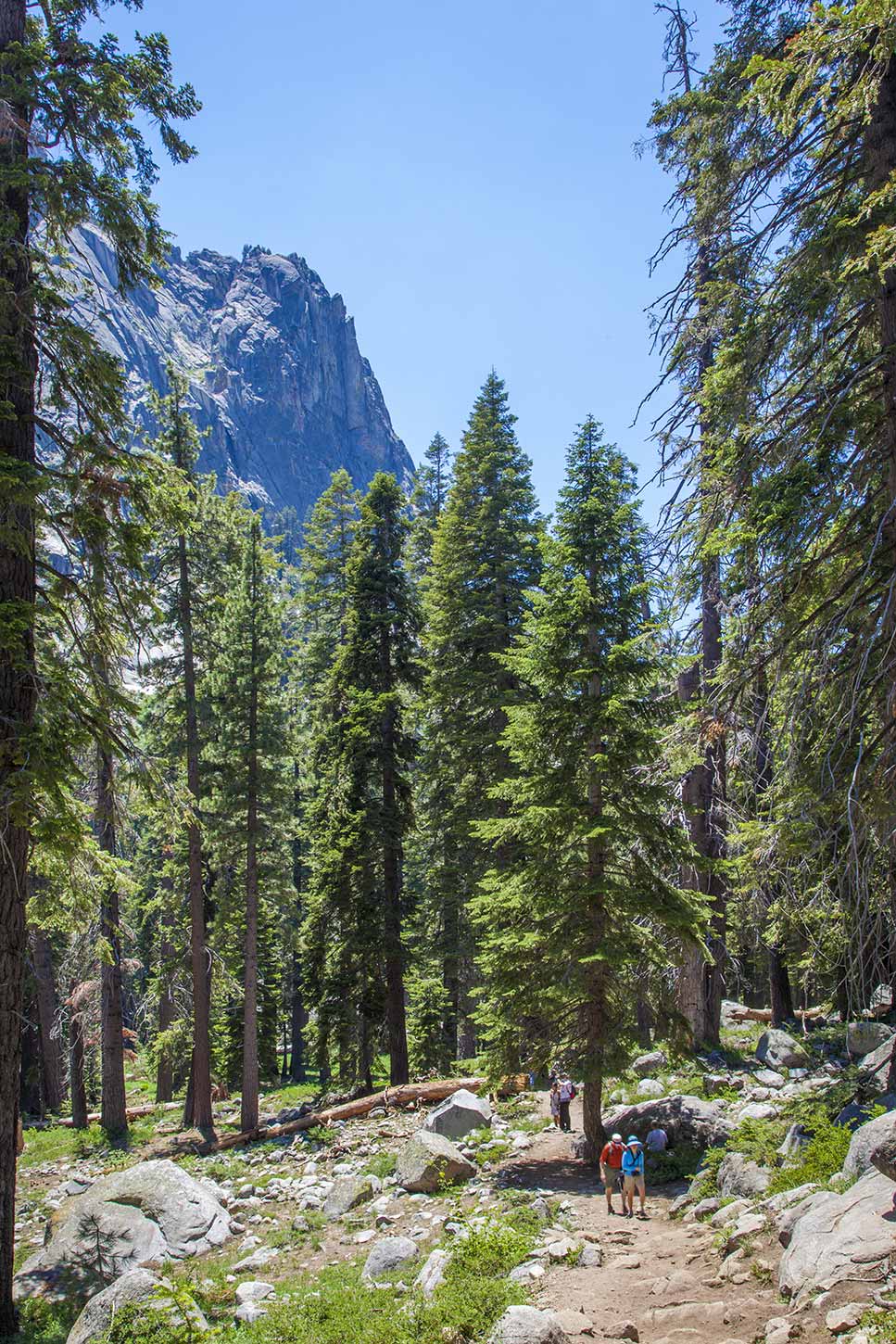 The Tokopah Falls Trail is one of the most popular trails in Sequoia National Park. A quintessential Sierra canyon trail, it features a thundering river, immense granite canyon walls towering over you, alpine meadows and pine woods. Waterfalls are always a big draw, and on a summer holiday weekend there's a nearly-constant stream of people on the trail.
This trail is a nice contrast to the sequoias and it's the easiest way to get a glimpse of the park's high country. The canyon is especially striking because from the nearby roads it doesn't feel like you're really in the mountains, and unless you're especially attentive there really aren't many clues that a glacially-carved granite canyon is just around the corner.
The Tokopah Falls Trail looks a lot like Kings Canyon. Of course, Kings Canyon is a lot bigger, with a bigger river and more trails, and it isn't nearly as busy so it feels a lot more wild. But Tokopah Falls is more convenient: you can hike to the falls and then take a short shuttle ride and explore the Giant Forest in the same day. And, of course, it has the falls.
Starting near the Lodgepole campground (which is pretty nice, with some campsites right on the river), the wide, well-worn and well-maintained trail climbs, gently but insistently, for 1.7 miles, through pine-scented woods, alongside the clear roaring river. The granite face of the Watchtower towers above. It's a remarkably beautiful walk.
The trail crosses over a few streams, including a decent-sized one at which some visitors stop to cool off.
Near the end of the trail, the woods disappear and the trail climbs over and between some huge rocks. The falls, which are actually more of a huge cascade of water down a steep granite slope, come into view. The trail ends at a large flat area where a lot of visitors hang out, next to the lower part of the falls.
Related websites

---
---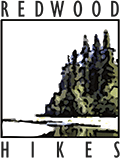 © 2011 David Baselt