Castle Rock's popular trail camp is the largest in the Santa Cruz Mountains. Located on a wooded ridge, it's a two and a half mile hike from the park's main entrance with a few rocks to scramble over on the way.
The problem with this camp is that it's right next to a gun range. During gun range hours, 9 am – 4 pm, the continuous roar of gunfire fills the air. Definitely arrive after 4 pm and leave by 9 am. Even when the range is closed, the campground isn't exactly serene, as on weekends you can often hear motorcycles speeding down nearby Route 9.
The camp is otherwise pretty nice. Most of the sites are shaded by attractive woodland. Generally the higher-numbered sites are nicer than the lower-numbered sites. The best site is 22, which is slightly set apart from the other sites in a very scenic madrone grove.
There's a "sleeping shelter" which is an open shed with a stone fireplace; unfortunately you're only allowed to use it when it's raining.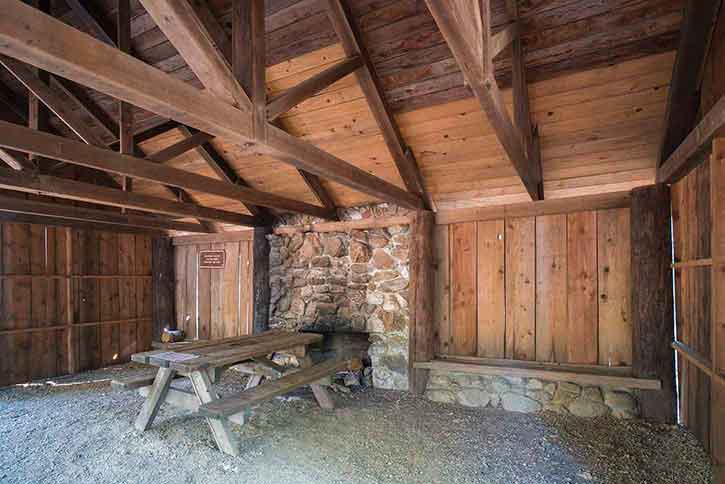 A little further down the hill, the Frog Flat Campground has 5 more sites. These sites are more exposed, with fewer trees. Sites 1, 2, and 3 are clustered together around a big open area with no screening, kind of like a group camp; sites 4 and 5 are reached by short access trails and are much more private. I don't like these sites as much as the main camp, but some people like them because you can see the stars, and because there are only 5 sites this area is likely to be quieter.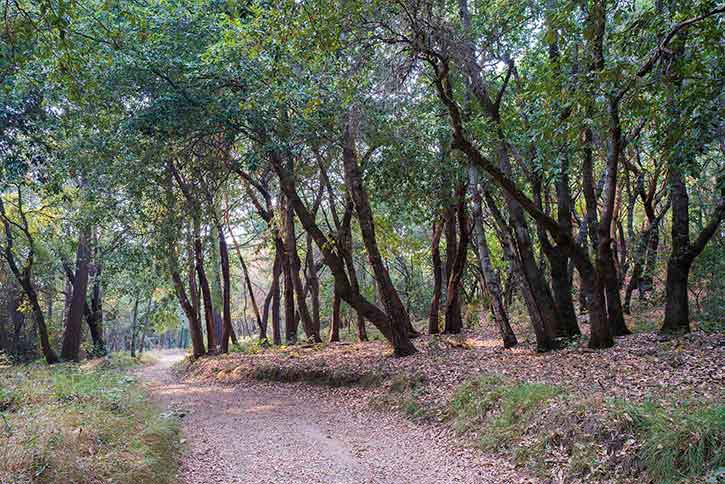 The campground is really buggy.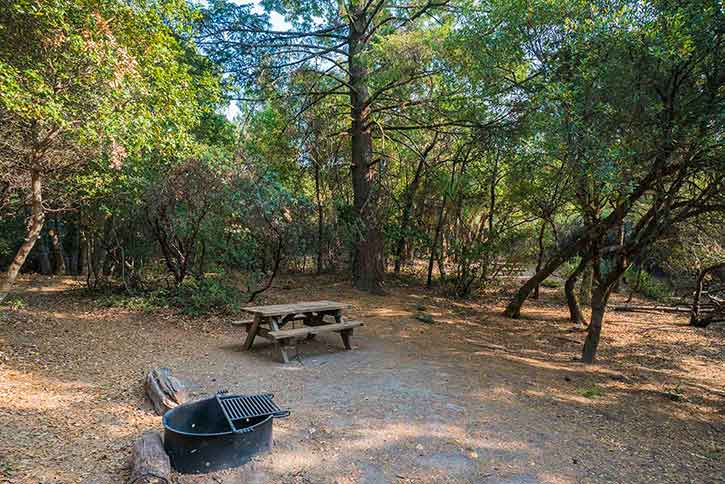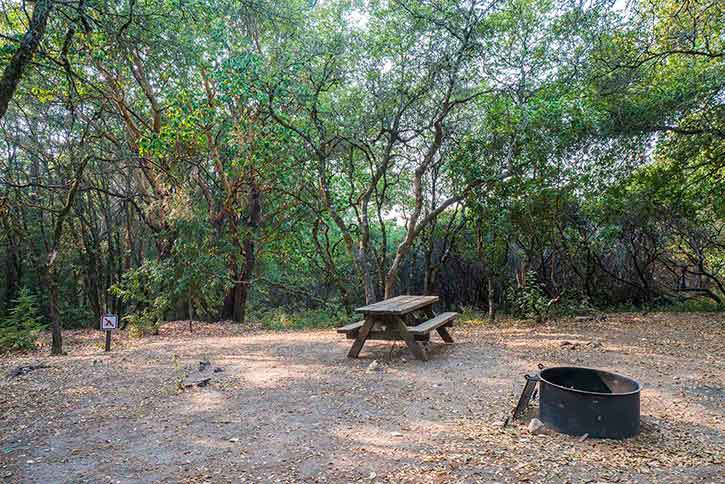 Details

---
This is the only trail camp in the Santa Cruz Mountains where, at least in the winter and spring, you're allowed to have a campfire. You can buy firewood at the kiosk. There used to be drinkable water, although the water system has been broken since 2017.
Each site has a picnic table and fire ring, but oddly, there are no food lockers.
Reservations can be made through the backcountry trail camp system.