★
Coal Mine Ridge
Portola Valley
---
Coal Mine Ridge isn't really a park; as part of the Portola Valley Town Trails, the trails are on privately-owned property that's open to the public. Nonetheless, it has a very nice trail system. The trails are very well-maintained, and given its suburban location, it's surprisingly peaceful and remote. The property is covered with a mixture of scrub, grasslands, and patchy forest with occasional nice views of the wooded hills to the west and the towns to the east.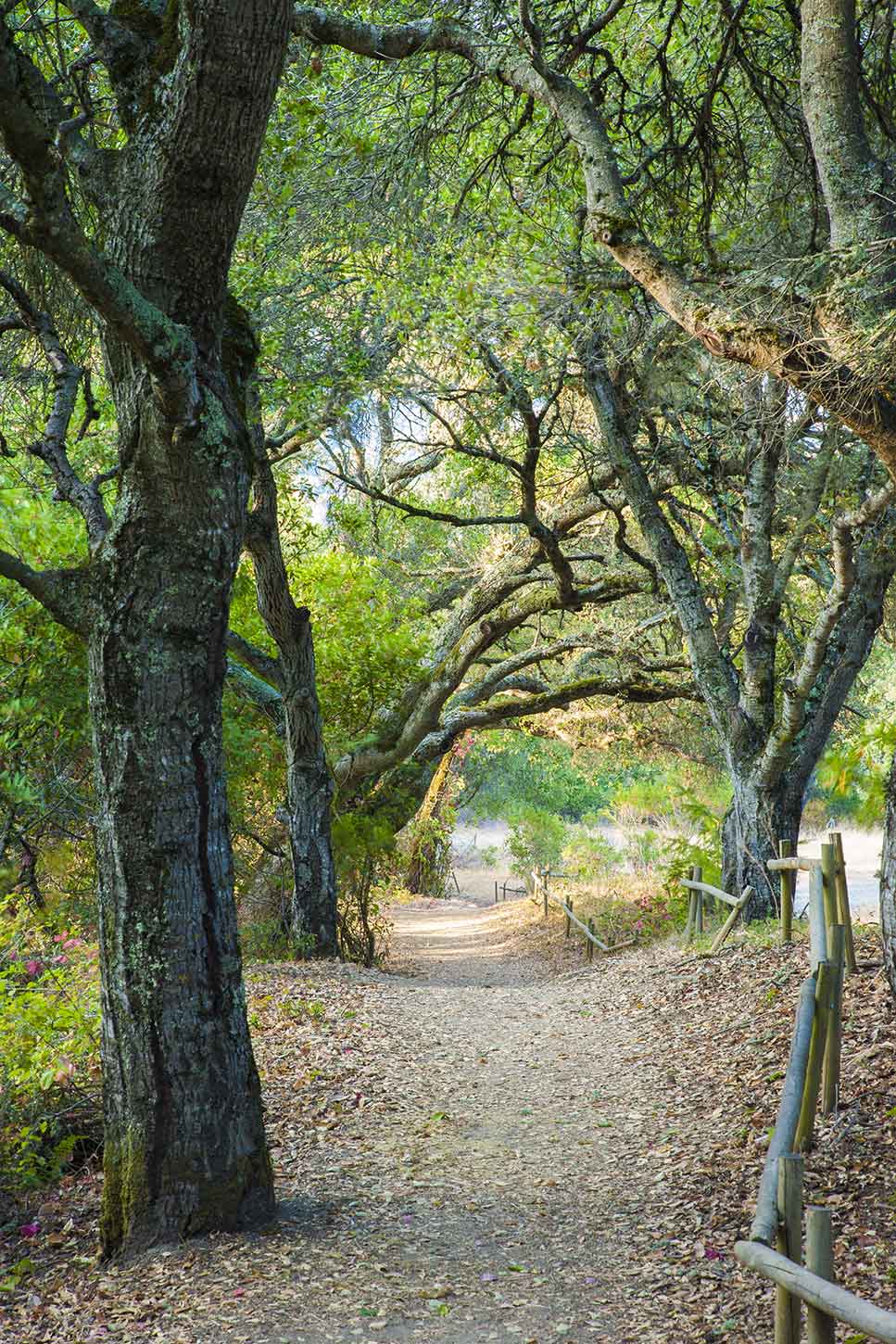 The best trails are the ones on top of the ridge, although the Blue Oak Trail is also particularly nice. The featured hike ascends the west side of the ridge on the Toyon Trail and returns along the ridgetop on the Old Spanish Trail.
Start at the little parking area on Alpine Road. The dirt pullout often fills up, but there's usually parking a little down the street.
The Toyon Trail climbs gently but constantly through typical Peninsula tanoak and bay woodland with a dense understory. The trail is cut into the side of a hill, and through the woods are brief glimpses of the high green ridge to your right. There's almost no visible development, partly because Windy Hill OSP is directly across the canyon, and although Alpine Road runs in the bottom of the valley, there's usually no traffic noise. In the summer, fog often cascades down the slope, providing a beautiful and dramatic backdrop for the hike.
After the second intersection, the trail gets a little steeper, then descends into a ravine, where it ends at the Lake Trail. Climb the Lake Trail, past a little pond, to the Old Spanish Trail.
After a short climb, the Old Spanish Trail descends continuously all the way back to the trailhead, making the return trip easy. Near the beginning, just after the trail starts descending, there's a bench next to the trail with a nice view. Further along, a huge oak stands next to a trail intersection. The woods are more open along this trail and for a stretch the trail breaks out into open meadow; at one point there's a nice view along the Peninsula to San Francisco.
The trail crosses a dirt road, then descends to Alpine Road under a canopy of stately trees.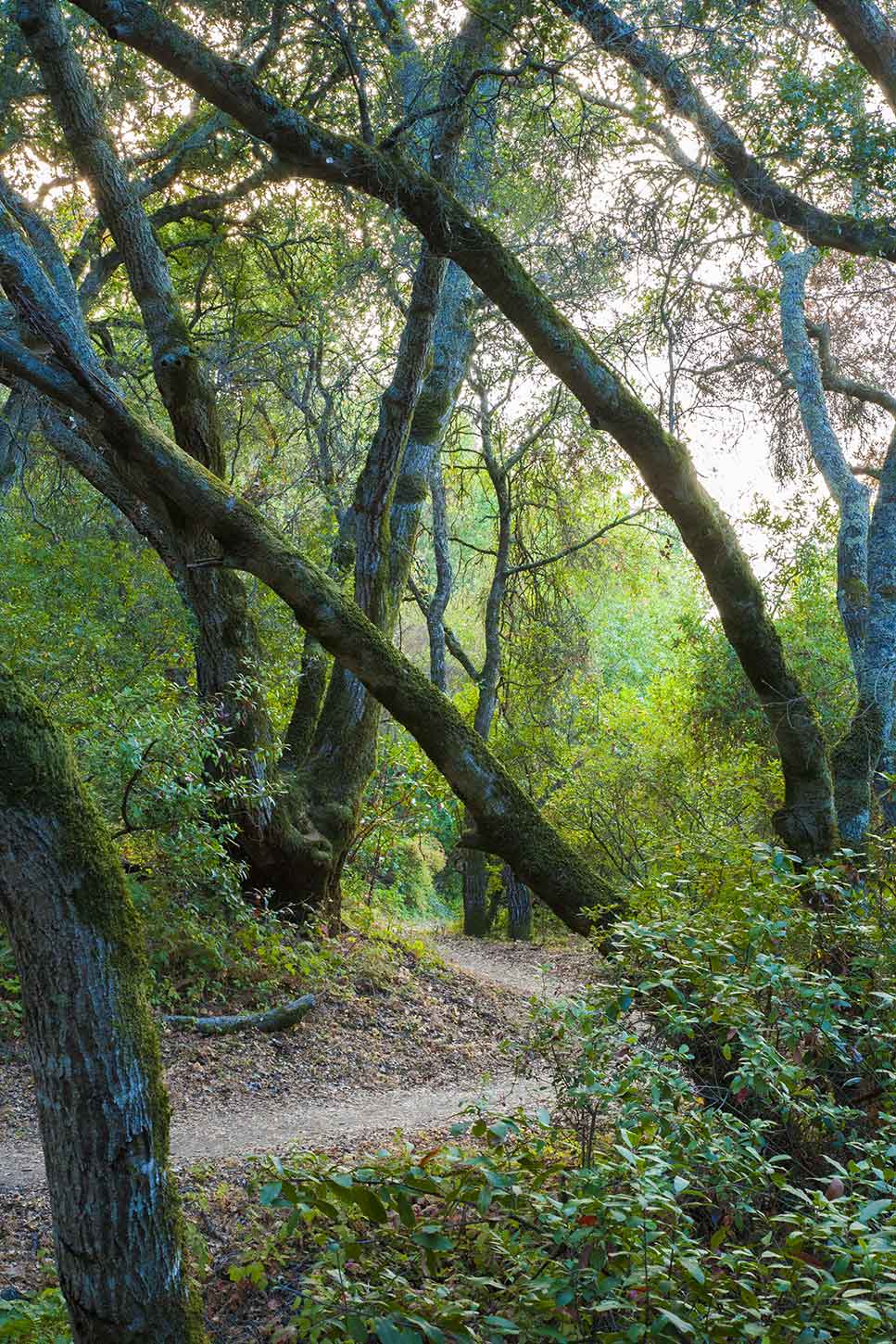 ---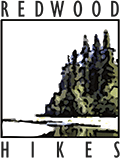 © 2010, 2012, 2017, 2022 David Baselt