Waterman Gap is the normal first-night stop on the Skyline-to-the-Sea Trail. It's an attractive camp on a wide, wooded ridgetop; a few sites are under good-sized second-growth redwoods. Unfortunately there's traffic noise from Highway 9, usually a car every few minutes, and sometimes cars or motorcycles race noisily along Highway 9 late at night. It's fine for a stop on the Skyline-to-the-Sea Trail, but you probably wouldn't make a special trip to Waterman Gap just to stay here.
Site 1 is the best site; it's a few yards from the main cluster of campsites, in a shallow depression that helps to block some of the traffic noise.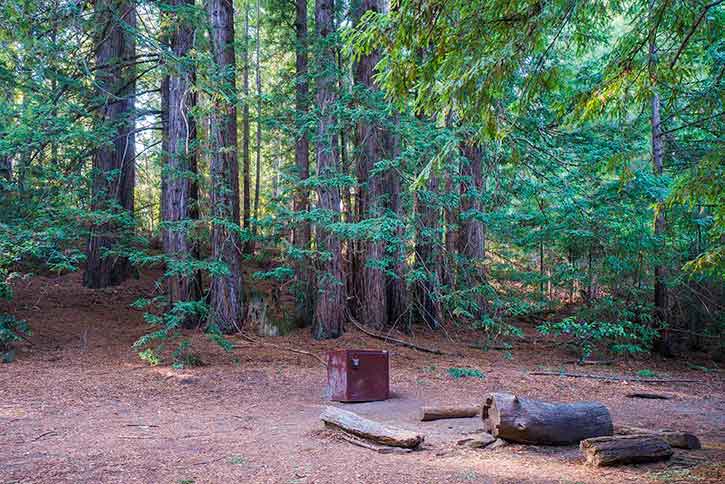 Site 5 is also pretty nice; it's a lot more private because it's down a hill about 100 yards from the other sites, but it still gets traffic noise.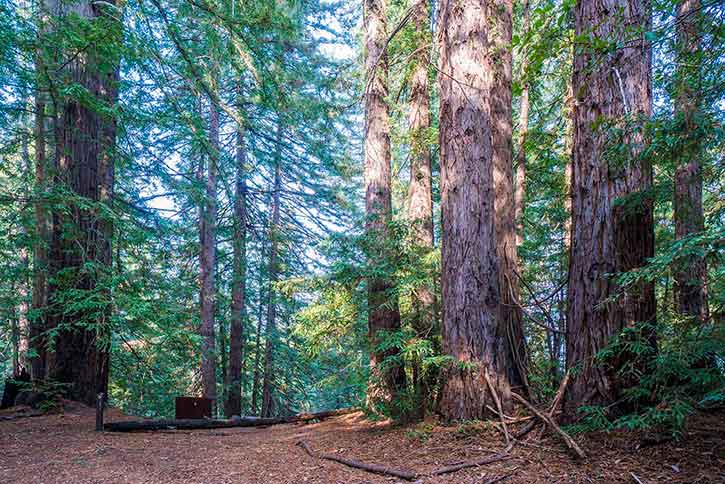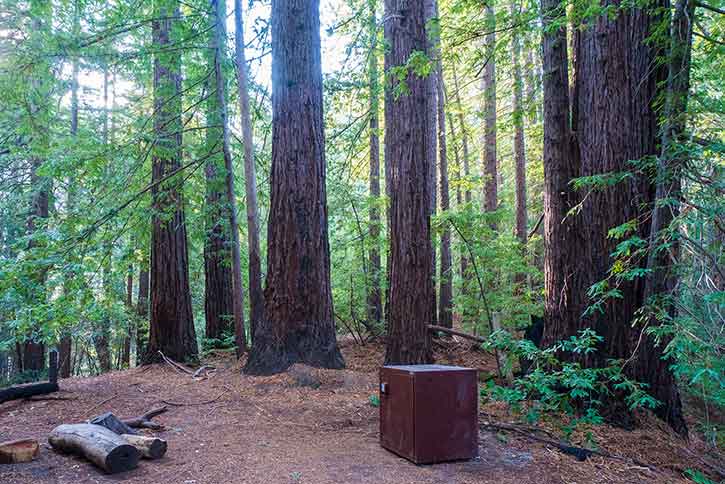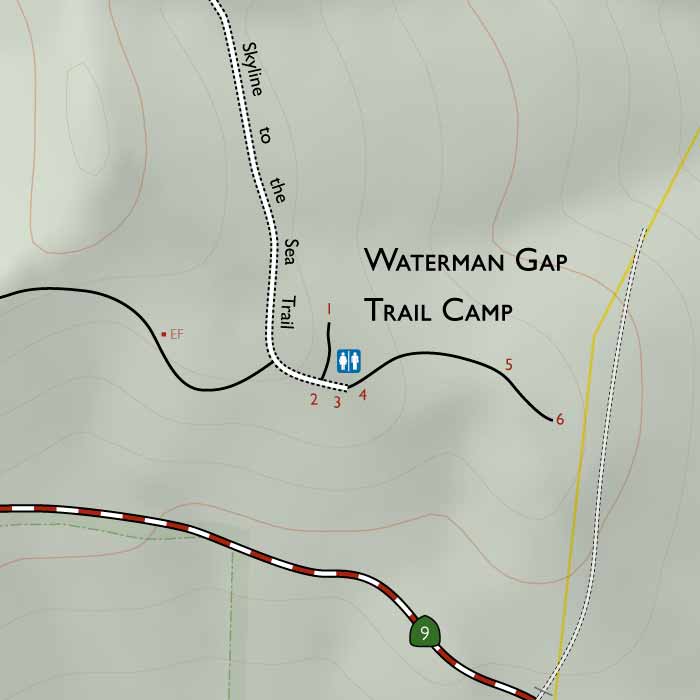 Site 6 is even even more private, but's is smaller and at the edge of the woods next to a power line clearing (the yellow line on the map is the power line).
Sites 2, 3, and 4 are a little less attractive and are clustered around a clearing with the pit toilet in the middle.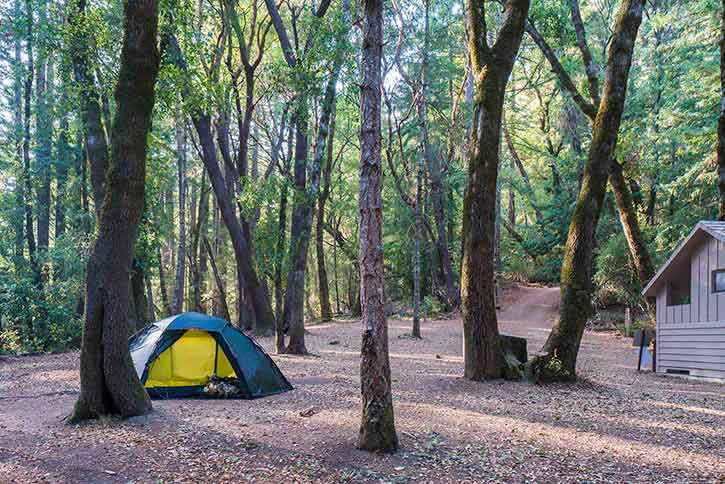 The camp is supposed to have potable water, but during the recent drought water hasn't always been available. There are a lot of mosquitoes in summer. This is one of the few spots on the Skyline-to-the-Sea Trail that has cell phone coverage.
Links

---
See the Backcountry Trail camps page for a helpful calendar showing when sites are available and for instructions on how to make reservations.