With its 3,000-foot-tall granite formations, immense free-falling waterfalls, lush green meadows, and wide placid river, Yosemite is really an extraordinarily beautiful place.
The park is also extremely popular, so much so that reservations are now required to enter the park during the day from mid-May through September, and you have to win a lottery to go backpacking. But the park is still a lot of fun to visit despite the crowds, and in any case the crowds drop off dramatically once you start hiking.
Yosemite has way too many trails for me to cover, so I'm only covering the sequoia groves in and around the park.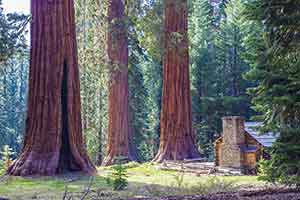 ★★★★
Mariposa Grove
Length 6.0 miles · Climbing 1250 feet
The most-visited of all sequoia groves. Almost everyone comes to see the Grizzly Giant, but the best part is the much quieter upper grove, with its unusual concentration of big trees.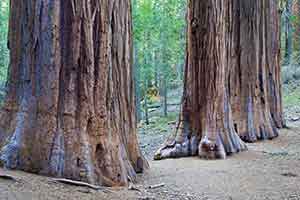 ★★
Merced Grove
Length 3.6 miles · Climbing 500 feet
A tiny grove with only a few sequoias, reached by a rather long downhill hike on a dirt road.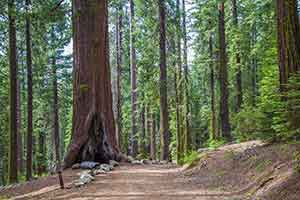 ★
Tuolumne Grove
Length 2.6 miles · Climbing 520 feet
This grove is really popular, even though it's a long downhill walk on an old road to see just a few sequoias.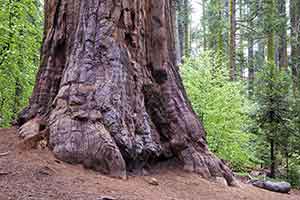 ★
Nelder Grove
Length 1.2 miles · Climbing 300 feet
Located just outside Yosemite, Nelder Grove has a very low density of sequoias and has been partially logged. The grove was heavily damaged in the 2017 Railroad Fire, and its best trail is still closed.
Links

---