About the park

---
The park's most popular destination is the high coastal bluff that rises up on the north side of the Golden Gate. Conzelman Road climbs the bluffs, offering some truly magnificent (and tourist-clogged) views of the Golden Gate Bridge and San Francisco. This area also has a lot of old artillery bunkers and army bases, as well as the scenic Point Bonita Lighthouse.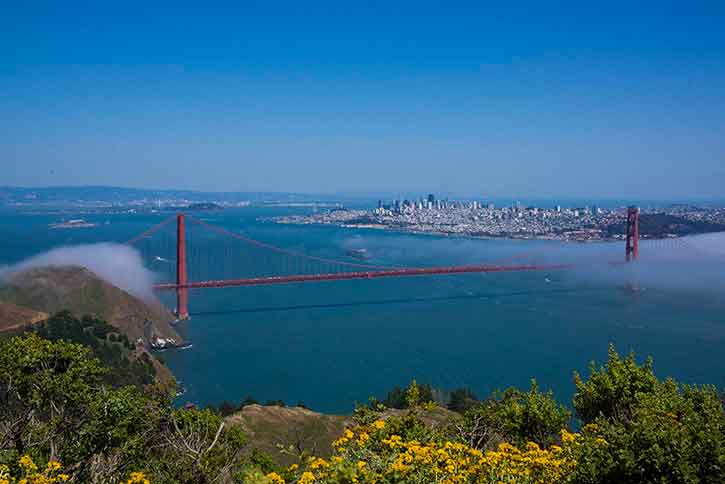 Further north, the park is much less developed and has an extensive network of trails, mostly in the Marin Headlands, a somewhat harsh-looking landscape of high open hills covered with coastal scrub. The trails are generally wide dirt roads that are exposed to the sun with little or no shade, but fortunately the area tends to be cool; the normal summer weather is cloudy, windy, and cold, often with light drizzle.
There's also a much more remote northern section of the park opposite Point Reyes.
Since about 2010 all of southern Marin County has become so popular with hikers that on weekends it's difficult to find parking at any of the major trailheads south of Mount Tamalpais. It's best to get an early start; besides the parking issues, traffic gets progressively worse throughout the day and long backups on the Golden Gate Bridge as well as on Highway 1 on the way to Muir Beach are common. The old army bases and gun emplacements around Conzelman Road are especially congested with tourist traffic.